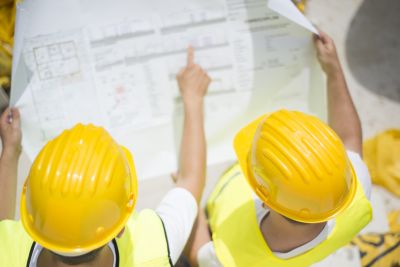 There's nothing easy about starting your own business. Ask anyone who's taken on the feat and you're likely to hear plenty of stories about late nights, lots of research, and maybe a few moments about pulling out hair.
When it comes to starting a construction business, you may find it to be a bit more challenging than you originally planned.
The construction sector is in a weird spot as many cities and states have booming construction industries but skilled workers are often hard to come by. More and more Millenials are turning away from trade jobs even though the need for skilled workers keeps rising.
So how do you go about successfully starting your own construction business?
Formulate a Business Plan
While you might find yourself saying "of course", it's necessary to start here. Your business plan should help you develop your mission, values, goals, and more.
Plus, you'll have to decide which type of construction you want to enter.
The construction industry is broken up into the following fields:
Residential
Non-residential

Heavy industrial
Institutional and commercial
Engineering
All of these fields have their own set of pros and cons depending on where you live and what your skillset is. There is no blanket answer, so it's best to do your own research and find out which one is the best for you.
Take Care of the Legal Steps
Before the hammer hits the first nail, you need to take care of all the legal matters. This is the most boring step as it involves a lot of waiting on hold or waiting in lines.
What are the things you will need to take care of?
Business Entity
First, you will need to decide your business entity. The vast majority of construction companies are LLCs (limited liability corporations) which will protect your personal assets if something were to go wrong with the business itself.
The steps for getting an LLC set up in each state are different so talk with a business attorney if things get confusing.
The Business License
In order to obtain a business license, you will have to apply for a business license which can usually be done online on your state's website. Business licenses are going to vary in cost with your type of business and the state you live in, so make sure and find a proper checklist for you.
Insurance
You never hope to use it but you always want to have it. When it comes to construction, you're going to be in insurance up to your eyeballs.
First, you want to obtain insurance that protects you and your company from any liability. Accidents always happen at the worst time and you want to be prepared.
Once again, insurance requirements are going to vary state by state, but generally speaking, you'll need to check out worker's compensation, unemployment, and disability insurance.
Contractor vs. Employee
It's time to hire some workers!
While not necessarily a legal hoop, you will need to examine the differences between a contractor and an employee. With employees, you can have more say in their training and the way they carry out their work. Payment is more regulated and straightforward.
Contractors, on the other hand, have much more independence when it comes to their work. They will be responsible for filing their own taxes and taking care of federal withholding and social security.
Go Over Your Inventory
You may or may not have all the tools ready at your disposal, so it's time to take inventory and see what you need.
You'll also have to make some big decisions on some equipment and other items, such as renting vehicles for long-term projects or making purchases.
Depending on your sector, renting can often be more cost-beneficial for smaller companies as it protects you from depreciation and can save money in the short-term. But once again, that largely depends on your business plan and future goals.
Network and Market
As with many skilled jobs, word-of-mouth and networking is the way you're going to be getting the majority of your business. You'll want to reach out to local media outlets and online avenues to effectively market while also spreading the word to contacts.
You never know what job may lead you where, so be ready to take on any and all projects. Personal recommendations can go a long way!