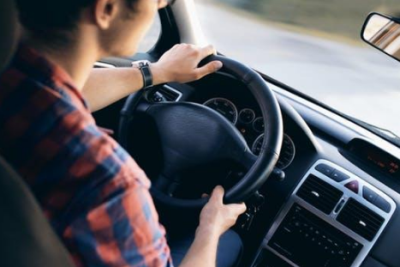 If you own a car then you can capitalize on it by driving for Uber and earning serious money. Uber is a fast growing company and a number of people around the world are already enjoying its benefits.
According to reports, the reason why Uber is so popular is mainly because this one works for the people and is handled by the people.
You just have to drive with the company and you can start making money right away. All that you need is a valid driving license and a car that qualifies as an Uber car.
However, Uber doesn't accept any and every car there is. There are strict requirements for a car owner and the car to qualify for driving for Uber. You need to be well aware of Uber driver requirements if you want to qualify for the program.
However, there is not much to worry here because the requirements are not very stringent, and all in all if you have a good record and a perfectly working car that's also comfortable, then chances are that you will qualify for the program
There are many car categories that are provided by Uber including UberX, UberXL, UberSelect etc. This means there is the opportunity for every car, from a small one to a big Mercedes.
If you are willing to drive for Uber then you need to find out if you qualify for being a driver at Uber or not.
Let's find out:
How To Qualify For UberX?
UberX offers the cheapest rides and one of the most commonly used cars today. To qualify for Uberx, your car should fulfill these requirements:
The vehicle should be a four doored vehicle.

The car should have room for 4 passengers.

Model of the car should be above the year 2002.

The car should be insured on the driver's name.

The driver should have 3 years worth experience in driving.

The car should be registered under the driver's name.

Taxis, salvaged vehicles or any marked or commercialize vehicles are not qualified for Uber.

Cars that qualify: Honda Accord, Toyota Prius, Mazda 6, Mazda 3, Chevrolet Malibu-cobalt and Cruz etc.

The car should be given for inspection by Uber (will cost you $20).
How To Qualify For UberXL?
As the name suggests, this category is for cars that can seat 6 people, hence XL.
4 Doored vehicle.

Room for 6 passengers.

The model should be above 2002, above 2006 in some states.

The car should be registered and insured.

No marked vehicles.

Inspected by Uber.

3 years driving experience.

Cars that qualify: Honda Pilot, Jeep Cherokee, Ford Explorer, Chevrolet Suburban etc.
How To Qualify For UberPlus/Select?
If you own a car that is luxurious then you can opt for UberSelect category.
Luxury Sedan having four doors.

Room for 5 passengers.

Registered and insured car.

Models of the year 2007 or higher are acceptable only.

The car should have leather interior.

No marked vehicles.

Cars that qualify: Audi-A3 And BMW-3 series and up, Hyundai Genesis, Cadillac, Acura, Volvo S60 etc.
How To Qualify For UberSuv And Uber Black?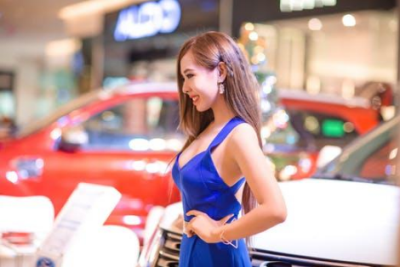 This category offers Uber chauffeur service.  This is a strict category and only a few cars pass in this category, unlike UberX. Moreover, the driver needs to have additional qualifications too such as airport permit and TCP.
The plus point of opting for this category is that the fare is comparatively higher, which means you make more money. This service will let you earn $3.55 per mile while UberX let you earn $1 per mile.
Here are some important pointers:
The car should be black luxury Sedan or a Black SUV.

Both the exterior and interior should be black and non-marked or commercialized.

Drivers need to have a commercial insurance and registration.

The model should be 2013 or higher.

The vehicle should be in good condition and pass the Uber inspection test.
Verdict
If you have a car and you're jobless then visit Uber's website today and see if you qualify and start making good money.
So are you looking to start driving for Uber?  I would love to hear your thoughts on this in the comments below.
Cheers!