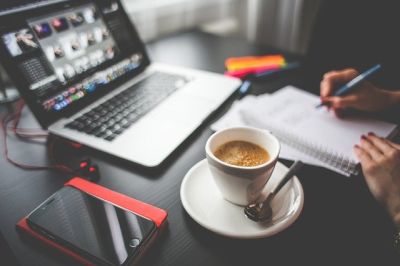 Your small business has been through the wringer this year. Indeed, you may feel as though your business is currently on life support. Customers are slowly but surely coming back to your business.
You're getting more engagement on social media. Your team is returning from their furlough or adjusting to the operational parameters of "business as normal" while also adhering to the new safety guidelines that protect themselves and their customers.
But while you're doing all that you can to keep your workforce safe from the COVID-19 virus, you cannot allow yourself to fall into the trap of assuming that this is the only aspect of their wellbeing that you need to safeguard.
As ambitious entrepreneurs, we should view this as an opportunity to accept the challenge of ensuring that we offer our employees a more holistic to their wellbeing. But what does that look like in the context of your business?
Only you know for sure, but it behooves you to ask yourself some searching questions to ensure that you're doing all that you can to safeguard them…
Do they have a safety net to fall back on if they fall ill?
When a member of your team contracts coronavirus (or anything else), they need to know that you will do everything you can to look after them. And that means having an infrastructure of sick pay that ensures that they'll be able to pay the bills while they recover.
Most employers will agree that statutory sick pay doesn't come close to giving members of your team the support they need.
Whatever your current policy on sick pay, you may find that employees migrate to your competitors if you're not looking after them in this regard. So you may need to consider revising yours.
Are you supporting their healthy, active lifestyle?
One of the best ways to protect your employees' wellbeing is by actively encouraging them to lead an active, healthy lifestyle. But you may be unsure of how to do this. Fortunately, we have a few suggestions;
Join the cycle to work scheme and ensure that all team members know they can access it.
Create links with local gyms, offering discounted membership to your employees.
Set up sporting teams within your workplace like a 5 a side football team.
Eschew cupcakes and other week treats at the weekend for healthier baking challenges.
Speaking of healthy food…
To they have easy access to healthy, nutritious food?
What can your employees get their hands on if their blood sugar starts to drop? If your break room vending machine is exclusively full of salty, sugary, or fatty treats, you could probably do more to safeguard your team's wellbeing.
Make sure that you're serving up lots of fresh veggies, fruit, legumes, and grains on a daily basis. Not only do these have the vitamins and minerals to facilitate good health, but they're also rich in phytochemicals that support immune function.
Of course, that's not to say you can't feed them meat. Just look for more nutritious and sustainably sourced meat from local farms like this lamb from Superior Farms. It's impossible to be at peak productivity with a heavily processed diet.
Is your door open to them at all times?
Finally, one of the best things you can do for your team is to ensure that your door is always open to them.
That you'll always spare a moment to listen to their frustrations and concerns, and that they know that their wellbeing is your priority!