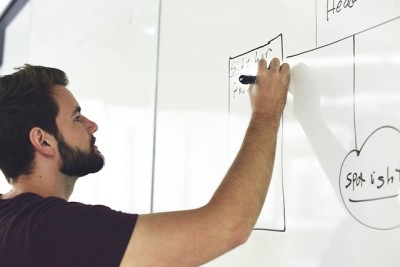 If you are the only person working in your business and on your business, being sick, going on holiday, or moving house can have a huge impact on your affairs.
It is important that you separate your business and you as a person and find new ways to deal with different emergencies, so you can survive the economic, market, and legal turmoil.
Below you will find a few tips on how to create a contingency plan for your small business.
Become Replaceable
If you want your business to function without you, it might be a good idea to train people on how to take over from you.
No matter if you are working with a virtual assistant who will handle your calls and help you keep your business running, or you take on an intern who will manage the day to day operations while you are focusing on the tasks ahead and taking a break, you will need to ensure that everything functions without you.
Emergencies happen, and you don't want to let your customers down.
Automation
Your business cannot grow without creating or freeing up capacity. You should think about freeing up some of your time so you can work more on your business and take a step back every now and then.
You can automate processes, such as ordering online, fulfillment, and invoicing. If you are using social media to brand your business and promote your offers, you might consider creating a custom sales funnel that will take care of follow-ups and maximizing your conversions.
Look After Your Legal Issues
It is also important that you don't let legal issues stop you from growing and running your business, Stay up to date with the regulations and make sure that you have adequate insurance for emergencies.
It might be a good idea to contact premises liability attorneys before you draft your employment contract and get them to check your documents and insurance cover. This will give you peace of mind that you are covered for every eventuality.
Give People Authority
It is important that you choose someone to have your back in case something happens to you. Just imagine if you suffered an accident or got stuck abroad because of a flight cancellation.
Who would make the business decisions on your behalf? Who would have the authority to sign official documents or send and receive invoices?
If you don't have a business power of attorney, it might be time to get one drafted by a local solicitor, so you can be assured that your business doesn't suffer when you have to take a step back.
Outsource
If you would like to drop some of your managerial hats and get other people to take care of your day to day operations, you will need to outsource some of the processes.
Choose the lower level jobs that you don't like doing, but are absolutely necessary for the day to day operations of your business. This means that even if you are unable to be there in the office, your business will run without you.
Rapid Market Changes
One of the reasons why you need a contingency plan in your business is the fact that customer and industry trends change faster than ever before.
The difference between struggle and survival will be based on how your business reacts to the situation. You have to be proactive instead of reactive, so you can maintain your competitive advantage, no matter what other companies are doing.
Find a way to offer more value to your clients than other companies, even in changing markets.
Managing Your Marketing
You might be the brain behind your brand and business model, but you are not a marketing expert unless that is your main industry.
This means that you should not waste your time with trying to make your social media work and doing all the copywriting and web design jobs in the business.
Instead, find a company that offers a full-service marketing package that will generate results, even when you are not out there networking, or when trends and customer preferences are changing.
Customer Relationships
If you would like to avoid going out of business and losing your clients to your competitors, you should look after your customers.
If you don't currently have a CRM system, you should implement one. Follow up leads and customers and never miss a meeting again. It can damage your reputation and make your market share slowly disappear.
Even one unhappy client can create enough negative publicity to knock your balance sheet out of the black.
Reputation Management
Corporate scandals cost companies a lot of money in recent years. With company information publicly available to customers, and people openly sharing their experiences on review sites and social media, you will need to monitor your ratings and address issues as soon as possible.
People today don't look for a company in Yellow Pages; they turn to social media groups and different review sites. If your profile is less than appealing, they will carry on scrolling until they find a company they can fully trust with their business.
IT Emergencies
If there is one business area where you seriously need a contingency plan, it is your computer and communication systems. What would happen to your business if all your invoices and your website disappeared?
Would you be able to operate as normal? It is unlikely. You should talk to a computer service professional to offer an affordable online cloud backup service that will allow you to restore your settings and files in case there is a fault or your hard drive gets damaged. Your communication system should be the heart of your business, and just imagine the damage caused if your email server went offline.
No matter how small your business is, you will need a contingency plan to ensure that your normal operations are not affected by emergencies that are unpredictable. Focus on the things that keep your business running smoothly and afloat.
What is your contingency plan as a self-employed person?