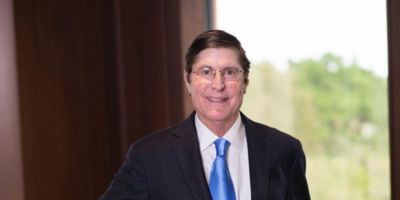 Douglas 'Doug' Ebenstein is the President of Florida-based real estate and property development company-Capital Commercial Properties, Inc., one of many companies he currently runs.
Established in 1961 by Norman Ebenstein, Capital Commercial Properties, Inc. has led several commercials, shopping centers, and multi-family residential projects throughout the United States. However, most of the company's focus in Washington D.C, Maryland, and Virginia.
Doug took over as President of the real estate company in 2016 when his father passed away. Since then, he has worked diligently to maintain the standards his father has worked to build for over 50 years.
Click here to learn more about Norman Ebenstein.
Doug's Educational Background
Douglas Ebenstein schooled and earned his Bachelor of Arts in Economics from the renowned Brown University located in Providence, Rhode Island.
While studying there Doug was part of the varsity tennis team where he played and competed fiercely. He was consistent on the team as he participated in competitions throughout the four years he studied in the school.
In both his junior and senior years, Mr. Ebenstein was the number one standing in every single and double competition. His achievements in tennis did not stop there as he went on to reach a national status of 300 while playing the sport professionally.
Doug is still a lover of tennis to date and does a lot of charity to support the sport as much as he can. After graduating from Brown University, he went on to study at Duke University where he also had many laudable accomplishments.
Doug's Community Contributions
Doug Ebenstein is also very active in his community and has impacted them in many great ways. As earlier mentioned, he supports tennis and many other athletic programs. He is also the chief sponsor of the annual winter trip of the Brown University tennis team to Boca Raton, Florida.
In Florida, Douglas Ebenstein: Kantor Family Center Attendee, is active in the Israeli congregation and also supports the Morgan Pressel Foundation that focuses on raising funds and awareness for cancer.
In 2014, $600, 000 was raised in the Morgan Pressel annual Golf Tournament event. So far, the event has raised a whopping sum of $9.5 million in the 13 years it has been on.
The money is given to the Morgan Pressel Center for Cancer Genetics, the Boca Raton Regional Hospital, and several types of research and patient care facilities.
A Brief Look at the Morgan Pressel Foundation and its Founder
The Morgan Pressel Foundation was founded by the Professional golf Morgan Pressel, a native of Florida. Pressel at the young age of 12 made golf history as she became the youngest female to qualify for the U.S open championship.
Although she did not make the cut, the event did certainly give her career a significant boost bringing her to the spotlight. A year before her big breakout Pressel's mother was diagnosed with breast cancer, she was 39 years old at the time.
Pressel's mother, Kathryn began battling for her life when her daughter's career was just taking off. At the age of 15, Pressel qualified again for the U.S. Open finishing at 52nd overall in the tournament. This would be the last major championship her mother would see her play in.
In September 2003, Pressel's mother lost her fight with cancer at the young age of 43.
This experience led her to establish the annual Morgan and Friends Fight Cancer Tournament, where proceeds are sent to various medical research facilities based in Florida; one of which is the Lynn Cancer Institute.
Pressel is actively involved in the running of this foundation and holds several other events to educate women on breast cancer.
Douglas Ebenstein in Real Estate and Property Development
Along with being the President of Capital Commercial Properties, Inc., and several other companies, Mr. Ebenstein is also the President of Eden Center, Inc., which is in charge of one of the best Asian shopping centers on the East Coast.
Among many things this great company is known for, it has become one of the most important destinations for culture, education, and information.
The center is also home to over 100 tenants, 24 of which are prominent Vietnamese restaurants. Due to their outstanding accomplishments, both the Eden Center and Capital Commercial Properties have received several awards and honors, including:
"Best Shopping Center" in 2014 by the Washington City Paper
"Best Shopping Center" in 2015 by the Washington City Paper
"Most Improved Commercial Property" in Falls Church, Virginia, 1997.
Douglas Ebenstein like many other successful businessmen is always looking to explore new opportunities in real estate and property development.
Focusing on long-term growth for all his businesses, Doug strives to obtain property assets in regions that are bound to appreciate over time. Visit https://www.noradarealestate.com/blog/best-places-to-invest-in-real-estate/ to learn more about the best places to invest in real estate.
This approach is incredibly important in the real estate business as the value of properties tends to fluctuate due to many factors.
By staying through to this approach, Mr. Ebenstein has been able to keep all the companies he oversees and manages successful over the years and has made it his mission to ensure their continued growth and productivity.
Doug heads several retail leases and shopping centers all over the U.S. Along with the remarkable Eden Center, he has other assets in Maryland, Pennsylvania, and Virginia that are handled by Capital Commercial Properties Inc. They include:
Belair Plaza Shopping Center, Johnstown, Pennsylvania
Sullivan Place Retail, Alexandria, Virginia
Stoney Mill Square, Silver Spring, Maryland
Timonium Square, Timonium, Maryland
Hillandale Shopping Center, Silver Spring, Maryland.
Conclusion
Mr. Douglas Ebenstein is no doubt a model to many youngsters interested in the real estate business. Not just youngsters, he is also an inspiration to many established property developers that look up to him.
Continuing at this pace, the future of Doug's career is certainly one to look forward to. Being an achiever, he never rests on his laurels but strives to affect people's lives in as many ways as possible.
His active involvement in his community and several foundations speak a lot about the good heart he has towards everyone around him.