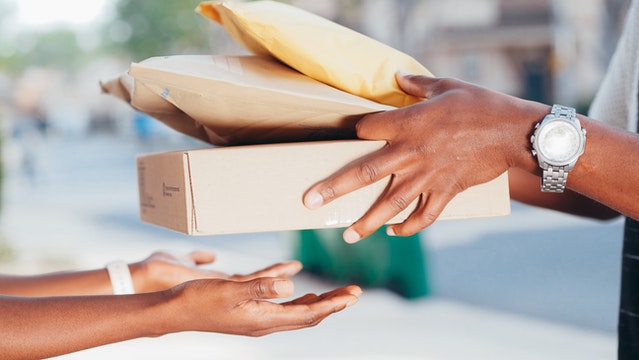 When it comes to shipping products or items, small businesses have it tough. This is because shipping can get very expensive for most small-scale businesses operating on a limited budget. When a business is in its initial stages, costs must be reduced to a bare minimum. Even a low-cost shipping option can be considered "expensive."
Business leaders such as Amazon offer diverse shipping options, and most consumers now expect similar services from all businesses, both small and large. According to a recent report from The National Retail Federation, more than 70% of consumers expect free delivery services from all businesses, even for low-price purchases.
Customers also expect shipping to be relatively quick. Most people usually expect products to be delivered within two days. Providing such perks can be crucial in attracting customers to make repeat purchases.
Businesses with deep pockets can offer more options to customers and other businesses ordering from them without harming their revenue. Au contraire, expedited LTL shipping is perhaps the best option for small businesses to be on-par with the larger businesses.
As a small business owner, you can check out this expedited LTL blog post to better understand how it can help you capture more customers.
Apart from that, listed below are some tips that will help you streamline the shipping for your small business effectively and efficiently.
Tips for streamlining small business shipping:
Structuring your shipping process is not a complicated task. All you need to do is take care of a few essential things that can set the base for all the shipping tasks. The following tips will help you set up a proper shipping system for your customers effectively.
1. Utilize technology
You must ensure your shipping process is efficient. This means that you shouldn't involve tedious, manual processes in the entire shipping procedure. The technology at our disposal is good enough to make our work highly efficient.
Skip the manual work and opt for technology to make your shipping structure quick, stable, and effective. This could include using software, automation, and creating easy order-fulfillment procedures
2. Figure out the shipping costs
Many factors affect the shipping costs you incur. Therefore, you must determine the different elements that encapsulate the entire shipping cost. Some of the key elements in shipping costs include the following:
Extra services: Some extra services will raise your overall expenditure. These services can be specialized packaging, insurance, tracking of shipped items, and a few more. Providing these services will depend on your budget and what you're shipping after figuring out the individual cost for each.
Shipping time: Most people want an ultra-fast shipping service from retailers. The time you get to deliver a product depends on the resources at your disposal. You should calculate the extra costs you might incur if you deliver quicker than the time you usually take to deliver products. Offer extra-fast shipping only if it does not reduce your profits.
Dimensions & weight: Large and heavy items will cost more to ship. Hence, you should also calculate the shipping costs in terms of the weight and dimensions of the products.
Shipping destination: The location or the destination where you will be shipping your product will determine the overall cost.
3. Research the carriers
Most likely, as a small business, you won't have your own transportation system for delivering products all over. You will be connecting with a third-party service to get your items delivered to your customers.
Research the benefits you will receive and the overall cost incurred with every carrier available to you as an option. Don't blindly select a carrier. One might be affordable, and the other might be too expensive with no significant benefits. So, choose wisely.
4. Set a condition for free shipping
You cannot offer free shipping for all deliveries you make as a small-scale business. You could face a loss of profits if you do so. However, you can set a certain price point above which the shipping would be free for the customers.
For example, purchases over $50 would include free shipping, and for anything below that amount, customers will have to pay a certain shipping fee.
Take care of mailing lists
You should check and update your mailing lists frequently. This will help you get rid of all the invalid addresses and will help you prevent expenses right from the start. Outdated addresses will only lead to costly returns and unhappy customers, both of which you do not want.
5. Use shipping software
Shipping software can do wonders for small businesses. It can help in saving money and time. Such software can help manage all the shipping processes most effectively.
The software can also provide real-time rates for shipping from different carriers, depending on the dimensions of the product to be sent.
Most importantly, the software can help you keep a proper record of all the products you ship over a specific period. You can analyze the data and see where you can reduce expenses for more profits in the future.
Conclusion
For small businesses, earning higher profits comes down to reducing the cost of running the business. You'll be able to maximize your ROI by following the tips mentioned above.
Streamlined shipping will lead to satisfied and happy customers, which will lead to business growth in the long run.