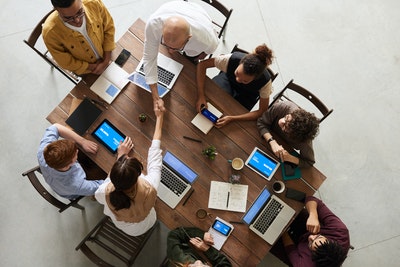 A business establishment can be an expensive endeavor.
There are numerous costs businesses have to incur to keep the business up and running.
These can be overhead costs like advertising fees and rent, which can be highly taxing.
While big business organizations have found ways to surpass these costs and generate revenues, small businesses still are paving a path to secure every single penny.
Now that you've given up hopes of maximizing your profits ultimately, you'll be glad to know that there are still ways to help you reduce the daunting costs.
Yes, you heard that right. By decreasing these costs, you'll be able to launch your Australian business on a financially healthy note.
What's even better is that these tips come right from the business giants' tables for enterprises that are first starting. Here's what they've to enumerate to achieve heights of business success in Australia with low costs:
1. Follow an 80/20 Rule:
The 80/20 rule, famous as the Pareto Principle, talks about the events; roughly 80% of the effects come from 20% of the causes.
Applying a similar rule to your own business can be a step to observed changes. Thus, it is always wise to focus on all the activities working exceptionally well for their business. Also, determine what is taking you the least amount of time.
By doing so, small businesses will be able to optimize their time and get the maximum income.
2. Automate Data Entry:
Data entry work can be pretty expensive, and workers hate it. And, that's when a simple macro can significantly automate data entry for your business.
Also, you can save the headcount of around one or two employees and undertake tasks in seconds, which initially took you an hour. All it takes is a click of a button.
If you're still not convinced, it is worthwhile to put an ad on craigslist that seeks an Excel and show them the monotonous and never-ending data work. After all, you'll want to see what they have to say about automating the tasks.
3. Digitize your Business
Now that the internet is ruling the modern world, why do you want your business to stay away from the mercies? Of course, not!
Whether you own a store, a restaurant, or a service-based business in Australia, it is always worth having a website. After all, how will your prospective customers know about your business if you aren't visible to them?
Business tycoons worldwide emphasize having a well-crafted website, a sufficient social media presence, and branding endeavors as part and parcel of your business marketing strategy.
However, if you're too busy with your day-to-day operations, you can have a business support team to help you with these tasks at lower costs.
There are other important ways to digitize your business too, and some of them are doubly effective at helping you to save money in your business.
For instance, making use of a digital buying assistant is a really good approach to take, because you can save time and money in one fell swoop, and you'll also be working towards this digitization a little better.
4. Focus on Revenue Per Employee:
If you wish to reduce the overhead costs and save good money, know that your company needs to focus on the new metrics. This process is known as revenue per employee.
If the average revenue per employee is lower than the expenses, it is worth maximizing your potential. By doing so, you'll be able to increase the revenue strategically.
5. Partner and Outsource:
Your small business can gain a competitive advantage by keeping your overheads in check. This saying holds the best when you're new. Thereby, it is just and wise for you to manage your time and efforts on the core mission and outsource as many support functions as possible.
For instance, outsourcing your financial and operating services to a Virtual CFO in Australia will have to spend less time overseeing the financial functions and preparing financial statements. Thus, the team will have more time to focus on the vision and purpose.
The outsourcing process works brilliantly well for your business as the virtual CFO will be an expert who'll have explicit knowledge of all the compliances and regulations. And, you as a small business will have to hire him only when you need progress with the company finances.
Therefore, focusing on the core functions and letting vendors provide collateral support will let you pay for services only when you need them. And you no longer will have to incur a fixed cost of hiring.
6. Leverage Available Experts:
We live in a gig economy. Tell your story clearly and consistently leveraging the myriad of experts. These can be for marketing outsourcing applications to help you get leads and traction for growth without breaking the bank.
You can also use some tools for marketing automation, which are easy to use and are affordable for new businesses. Even better is that these tools help new companies get to the market faster and upsurge brand awareness to unexceptional levels.
7. Adopt BYOD Policy:
A BYOD (bring your own device) policy for a phone service works by leaps and bounds for the business. Employees, on the other hand, can get an allowance, which reduces business costs. Also, this helps in maintaining the employee's device preferences.
Another option you can take into consideration is to provide a phone number that the company pays. You can connect it to the employee's device and provide a monthly allowance to cover data.
8. Align the Operational Costs with Usability:
You may be paying for several essential services. These usually include telecommunications, automated tools, bookkeeping, cloud storage, etc.
Know that it is always worthwhile to review these services regularly to determine whether your Australian business needs them or not. By doing so, you'll be sure that you're paying for precisely what you need.
9. Research and Implement Best Practices:
One of the best ways to reduce your overhead costs and save money is by researching best practices, apt technology tools, and sound advice to make things efficient.
After all, money-saving starts with the systems and processes you implement, and that's the only way to ensure efficiency.
The Bottom Line- Reap the Benefits through Best-Kept Secrets
Listening attentively, owning your own office, and operating a remote team are other ways to keep business costs low. All these ideas help keep the business costs down and can be the starting step for generating revenue.
After all, the joy of the best business is only when you're able to relish the benefits of profit-making.