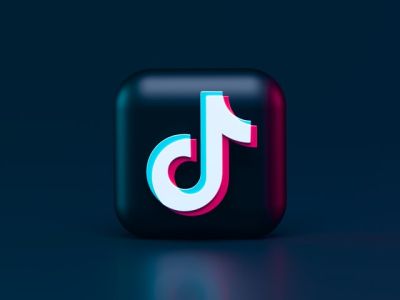 TikTok is no doubt one of the fastest-growing social media platforms globally. With over a billion active users, the opportunities that the platform has to offer for your brand development are endless.
But keep your excitement in check.
Where there is an opportunity, there is competition.
This means growing your brand and sustaining its growth simultaneously on TikTok is harder than you think.
However, when you look at the TikTok data you'll find that they have over a billion active monthly users and counting and should not be discounted as a platform you should be on.
But here's the thing.
With the right strategy and tactics, attracting new audience eyeballs every day is achievable on this platform.
For example, you could use a growth service, these offer multiple different tools to help you gain real followers on your platform. Read this article "how to get 1k followers on TikTok in 5 minutes" if you would like to know more about these services.
However, getting someone else in to help you isn't the only good solution. There are plenty of things you can do as well to give your account a boost.
This post reveals all the tips and tactics that could make your brand a TikTok czar in 2021. Let's begin.
10 awesome tips to grow your TikTok in 2021
Having cracked the code of how powerful the platform of TikTok can be for your brand is just the first stage. Most probably, understanding and finding answers to this would come easy to you.
The real problem starts in the second stage. More than often, you will struggle to find answers to questions on how to make your TikTok grow.
But fret not. You have help.
Like any other platform, being successful on TikTok starts with the core principle of being unique.
Without creating an eye-catching profile that separates your brand from the crowd, gaining traction would be almost impossible. Remember if you don't want to buy TikTok followers then you will need to follow the process I'm about to lay out in the rest of this article.
The differentiator can be anything from personality, topic, audience, or even your brand content format.
After you have successfully created a unique TikTok account, it's game time.
The following ten tips will ensure that your unique account makes the most of its strength.
1. Create a relevant video
With today's audience's dynamic content demands, creating videos will not give your brand the edge. You need to do more.
Understanding what kind of video your target audience wants to consume, its frequency, and length are key components of successful TikTok video content. More so, they form the foundational strategy for your video content production on TikTok.
But the real question is how to deploy these? Here's how?
Answering vital questions about your target audience's lives, their motivations can bring you closer to solving the puzzle of the video content type. Whether funny videos would do well or informative ones or the behind-the-scenes content gets you the best traction must be marked out first. Now comes the integral posting frequency.
How many times does your target audience browse through their TikTok account? Do they consume new content every time? Answering this question will help you create your video content creation calendar. This brings us to the final element, the length.
Although there is no ideal length for creating your TikTok videos, with your audience's attention scarce than ever, creating micro-videos is the best way to get the attention of your brand. To strengthen this strategy, you can create a series of micro-videos.
2. Participate in challenges
Improving engagement levels and awareness on TikTok is one of the key goals and challenges of every content creator on the platform. Participating in challenges is one of the best ways to get viral on this platform. But ensure to put the right hashtag keywords along with it.
Pro tip: Don't forget to bring your unique perspective and style to the challenge in your video. It will only help to create a powerful presence and create a stronger outreach.
3. Stream on live videos
If there is one way to gain traction on TikTok, it is live videos. Although the live outreach might not be a number you would like to have, live videos provide an opportunity for deep engagement.
This means whoever you get in contact with our high-quality leads.
4. Cross-promote your content
Content is king any day. But if you fail to promote it right, it is as good as not being produced. This means you have to be aggressive in promoting your content. Not only just should you promote the content on TikTok's platform but distribute it to other channels like Facebook, Instagram, and others.
You can also integrate republishing your viral posts into your promotion strategy. This will give you added traction and engagement.
5. Maintain consistency
In TikTok, consistency is key. No matter how powerful your content is, if you are not consistent in your efforts, chances are you will not witness the ROI for your business.
What's more, creating a sustainable engagement program for your target audience and existing customer base is essential for the retention of interests and creating more sales opportunities. But this does not mean strategy less content production.
A crucial part of consistent yet powerful content production lies in the performance analysis of the content. Setting up KPIs (key performance indicators) to measure the effectiveness of the content format can help you understand what to keep and what to trash. More so, you can get rich insights on how to improve your high-performance content production.
6. Be heavy on collaboration
No matter which industry you are in, your indirect competitors and industry influencers are a huge asset to your business. More so, one of the best growth hacking methods for your business.
But this needs to be strategic. Your collaborators can open doors to new audiences impacting your brand awareness highly. But in order to get the most out of this collaboration, ensuring that your outreach happens to a lookalike audience is vital. You wouldn't want a partnership with a brand that has an entirely different audience. Also, if you go for the same audience, then the whole point of collaboration falls flat.
Ideally, you would like to collaborate with a business or influencer with the same look-alike audience yet catering to a different product need in the same business landscape. This way, you would attract new eyeballs with the same interest as your target audience yet not get involved in any head-on competition.
7. Optimize your posting time
Creating engaging posts that can go viral is one part of a successful TikTok presence. The other part comes with optimizing publishing time.
Understanding your target audience's content behavior is critical for maximum outreach. If you are posting when most of your audience is not on the platform, your outreach falls flat. Yet again, publishing at a time when most of your competitors are online to publish their content can prove to be a massive deterrent for your content outreach.
Ideally, you would like to publish at a time when your target audience is live yet with the least of your competitors active simultaneously.
8. Do extensive hashtag research
In the world of a social media storm, the one element that follows powerful content production is relevance. If the content is not in context with the target audience, it becomes a waste. This is where hashtags come in.
Ensuring you have a hashtag keyword research strategy laid out for your content to be findable is critical for your content to perform in the long term.
The best part is it can gain you new audiences and followers organically.
9. Engage with your followers
The first rule of creating engagement is connecting with your followers.
This makes responding to comments and questions an integral part of any social media post, including TikTok. But that is not all that you can do. There is so much more.
Investing in live Q and A sessions with your followers, featuring selected audiences on your posts, tagging them in posts are some of the ways you can do this.
10. Track your competitor's content
You may have heard the phrase, "keep your friends close but enemies closer."
When you are competing on a platform like TikTok, where the competition raises every day, performing thorough competitor research is one of the most critical elements contributing to your channel success.
Being mindful of your competitor's content gives you a comprehensive understanding of the content landscape.
What's performing, what's not, and more importantly, how you can be unique yet relevant to your audience.
But tracking your competitor's content is not a one-time gig. On the contrary, it is more a continual effort.
It can not only help your brand to stay unique but help you devise strategies to acquire your competitor's audience.
Final thoughts
TikTok is no doubt one of the best platforms to grow your brand in today's crowded marketplace. But here's a piece of wisdom.
No matter which platform you use, content lies at the heart of any successful marketing campaign. As they say, 'Content is king.'
The above tactics are definite to bring traction in your TikTok marketing efforts but to realize their full potential; you need to constantly re-innovate your content. One of the best ways to do so is by keeping your target audience at the heart of your content production. Empathize with your audience, understand their lives, and your content will start responding.
To upgrade your content engagement levels, tracking the trends to find out the best and worst-performing content formats and types is a great way to stay ahead of your competition. The best part is you will gain a loyal fanbase in no time.
Now there is just one more step to perform.
Take action and integrate the above tips into your brand development process.