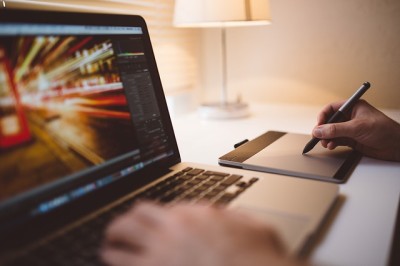 If you are a small start-up business, you are likely to not have wads and wads of cash readily available to spend on marketing, especially in the early days of your business.
But that doesn't mean that you shouldn't make an effort or be ready to use some of the tools that are out there and that are effective. Before we had the Internet, small businesses will have only had a few ways to be able to market their products without spending a fortune, and the effectiveness of them wouldn't necessarily be worth the money.
But with so many opportunities online, you can market your business just about anywhere, and really target the audience that you want to see and hear about your business; you just need a point in the right direction of where to look.
So here are some of the ways that you can promote your business online, and they won't cost you all that much, if anything, to do so.
#1 Embrace Social Media
Social media isn't just something to use to gain exposure and connect with people. These days it has become a really necessary part of business, especially with advertising and marketing, so it is worth taking some time to get on board with it.
You can use ads on sites like Facebook, and you can really target who you want to see your ad. You can also have direct links on your channels, and provide great customer service through social channels.
You can network on LinkedIn, and share content on YouTube, all of which is a good way to get your business name out there.
#2 SEO Your Website
Search engine optimization is something that cannot be underestimated, especially when we live in a world of constant 'Googling.'
If you're not too sure where to start, then grab a book about it, or read up online. You could also look up how to conduct keyword research for SEO, as this can be helpful to know what people are searching for when they come across your website.
Just make sure that this is something that you are doing, as it can make such a difference to the traffic to your website.
#3 Start a Blog
Having a blog is something that not only helps your business to get its name out there, through a followers and website hits, but it can be a good tool for more direct communication with your consumers.
It is important to remember that one key thing to blogging is that you should update your content regularly, as Google loves fresh content (see above point). If you don't use it, then it won't be worth anything to your business, but used effectively, it can be really key.
Plus, it can help you to become an expert in your field, and be a source that people look to for advice or opinion on current affairs, depending on what your business is about.
So creating some great content and sharing it regularly is important, and if someone in the team can do it, then it won't cost you hardly anything.
What are you doing to promote your business?