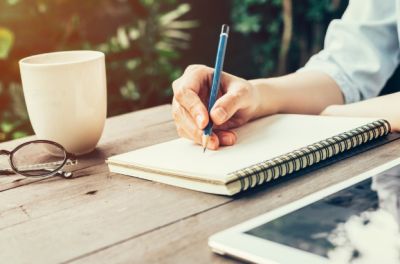 Whilst quarantine has resulted in the restriction of movement and activity for the majority of us, it has also meant an increase in the time and resources we have been able to dedicate to alternative pursuits.
Certainly, where before many of us would have considered ourselves too busy to engage in new hobbies or educational opportunities, the lockdown has conversely led to a notable increase in online course enrolments and people aiming to earn an online certificate.
The opportunity to upskill through online programs is an advantage that many of us have or are able to capitalize upon. Yet with thousands of online programs out there, how and where do you start?
We've outlined five key factors to help you decide on the online course that's right for you.
#1 Motivation
The primary factor to consider is your own motivation for taking an online course in the first place. Are you learning for personal or professional reasons? Are you looking to upskill for work or pursue a particular interest? If you're working towards upskilling, what specific skill are you looking to develop?
Deciding on what course is right for you begins with knowing your motivation and defining your interests. This can help you to better assess what you want to get out of a course and refine the range of available options out there to find what's right for you.
For example, animal lovers may be motivated by the prospect of being certified to work in the pet industry. This motivation narrows the scope of online courses to those that are accredited in veterinary or zoology.
You can enroll in veterinary tech online education or other online courses. Taking into account this specific interest in pets, it might make the most sense for this prospective student to pursue an introductory veterinary assistant course versus alternatives.
A vet assistant course online aligns with their motivation (e.g. getting certified to work with animals) whilst resonating with their core interest or passion (e.g. caring for pets).
Whether you're upskilling for work or pursuing a passion project, it's important to identify your drive and find a topic that you're especially interested in. Especially because credible online programs require you to invest both time, money, and energy in the process.
#2 Price Point
Another factor that plays an important role in discerning the right course is, notably, the price tag. Before jumping into a paid subscription, make sure you take the time to explore different learning platforms and make a cost comparison of the course you're interested in across different e-learning providers.
Luckily, with the variety of platforms now available, pricing for online learning has become extremely competitive and, in some cases, payment plans are offered where prospective students can break down course costs into affordable, sustainable amounts.
If you're pursuing a personal interest, you may find that one platform offers your course for a more affordable amount compared to others. Going for markedly expensive courses does not mean you will be accessing the best quality of educational content or training.
Rather, you should focus on identifying courses that provide certification of attainment and which focus on offering their students comprehensive training with quality tutor support.
#3 Accreditation
An accredited course is one that's been approved by a professional organization or authority and deemed comprehensive enough to yield the appropriate competency outcomes.
Specialized industries such as health, accounting, or IT require members to complete accredited certification programs to validate their skills and abilities or advance on the career ladder.
There are many online courses out there that are valuable for self-learning but may not count towards professional certification if that's your goal. Returning to our first example, if gaining a certification to work with animals is this prospective student's main motivation, then it might be better to opt for a paid accredited vet assistant online program versus free alternatives.
Looking for the right online course for you may involve thinking about whether you need a certification (circling back to your motivation) and therefore require an accredited course.
#4 Design
Course design can affect your overall educational experience, so it's important to know how a course is structured and delivered, to see if it works with your schedule and learning style.
Online learning courses can be timetabled or self-paced and delivered in a variety of modes (e.g. webinars, screencasts, text-based learning, etc.)
Before diving head-first into a course or paying for a subscription, try doing a course comparison across different platforms to see what content, workload, and length meet your needs and ideal learning outcomes.
#5 Career Pathway
For those motivated by career advancement, knowing the career pathways associated with an online course or program will help you to figure out whether a course is right for you.
Once again, research is your best friend. The rising popularity of e-learning platforms has fortunately made it easier to look up the career pathways associated with a particular online program and course, supporting you to decide whether it is in line with your career goals and motivations.
Learning is a personal investment, so deciding on the right online course is all about finding out what works the best in terms of your goals, interests, and resources.
With the many options available, it's important to use your motivation as an anchor, which can help you further define an effective plan of action towards self-learning that meets your needs and helps you to achieve your goals all within budget.