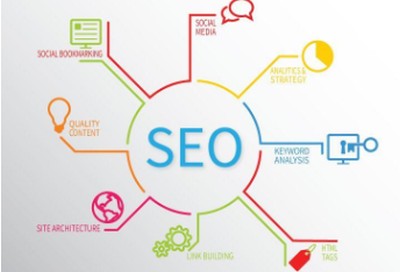 Links are a very important part of SEO and creep into most digital marketing campaigns. Having an effective link building strategy in place can benefit you by increasing the organic traffic to your website.
Once you become the owner of many credible backlinks attributed to high domain authority sites, blogging platforms, and other industry-specific resources, you can be assured of getting high search engine rankings straight away.
The best link building strategies are those that are well-conceptualized and carefully implemented with suitable Search Engine Optimization (SEO) tactics in place. Read on to make link building an important part of your business growth strategy.
#1 Know your Target Audience
Before you start the process of growing your target audience, it is necessary to know how to reach prospective customers and expand your current audience base.
For this, you must have clarity about who you'd like to target in the future in terms of demographics, purchasing power, the utility of your products and services, etc. It is important to curate relevant content to appeal to the new set of people you want to reach. A link building agency has the right expertise to get links from influential sites to your own.
It can establish you as a valuable resource in your niche – one that your audience would like to connect to for years in a row.
#2 Enlist Authoritative Websites
Once you've figured out what your desired target audience is like, start enlisting the websites that may appeal to them. Getting backlinks from these high-authority sites can consolidate the position of your brand before them.
#3 Develop High-quality Content
The easiest way of getting across to your new audience is by writing relevant and niche-specific content that'll catch their attention instantly. White label SEO Agency OutreachMonks can help you find trending topics to write on to gain backlinks and higher search engine results.
#4 Match your Content with that on high DA Sites
Go back to the list of relevant high-authority sites that you made earlier on. Reach out to their webmasters and seek their permission to start a link building exercise. Remember to ask for Dofollow links in the body of your guest posts to make more traffic reach your website.
Concentrate on the websites that have a lot in common with your industry as that's where you'll find visitors who will be interested in reading your content.
#5 Blogger Outreach is Important
Once you have the content and relevant websites ready, reach out to contextual and most relevant prospects to publish your content on.
As they will be receiving your content for free, most people will be happy to provide backlinks to take interested visitors to your website. Professionals in blogger outreach and link building strategies can send out emails and start the process while you concentrate on your core area of work.
#6 Social Media Posting
Tweet about the content you've structured. Reach out to your target audience on Facebook, LinkedIn, and other popular social media platforms to increase your brand visibility. Proper social media management can help you get the best returns for your guest posts.
#7 Invest in SEO Link Building Strategies
Outreach Monks can provide you with successful link building strategies to call your own. Get in touch with their guest bloggers and link builders to attain higher revenues and search engine rankings – the right way!
What are you doing to build a power packed link building strategy?