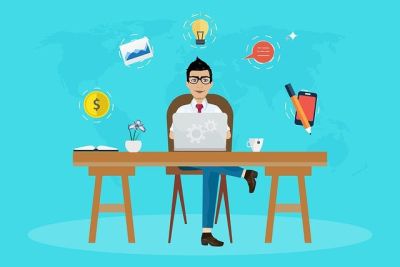 "It doesn't make sense to hire smart people and then tell them what to do; we hire smart people so they can tell us what to do" – Steve Jobs.
With one in three Americans freelancing, freelancers have become an excellent alternative to in-house employees. Freelancers are a product of the gig economy where you pay them for the gigs or tasks they complete for your business.
Apart from saving money on employee benefits and taxes, you save money as you don't have to invest in their training. Plus, when hiring freelancers, you have the option to choose experience and expertise level. In short, you hire a subject matter expert.
While hiring full-time employees is like herding cats, hiring and managing a freelancer is twice an uphill battle. If you've never hired a freelancer, you may feel intimidated and apprehensive at the thought of hiring these contractors.
The clock is ticking for companies, and NOW is the right time to take a long and hard look at their freelancer hiring process. According to a survey, 90% of companies utilize freelancers, and three-quarters of these companies plan to increase their dependency.
Working with a freelancer is a must-have for companies looking to get high-quality work while brewing a financially beneficial professional relationship.
7 Steps You Should Follow Before Hiring a Freelancer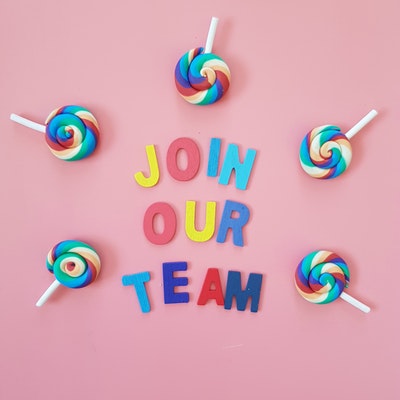 Ready to hire a freelancer but don't know from where to start? We've outlined seven steps to hire a reliable and talented freelancer.
Step 1: Understand the scope of your work
Before jumping on the wagon of hiring a freelancer, it's imperative to determine your project's scope. There is no point in expecting the freelancer to touch clouds when you haven't shared the full project requirement and scope.
A clearly defined scope reduces cost and results in effective communication with freelancers. Apart from sharing the project requirement, give details about the expectation and deadline.
Below is an example of a great job description or scope of work for a freelancer.
Write a 1000-word article on five best baby boy snowsuits with the target audience being a new mom. The article should include a small introduction, followed by five snowsuits (give details of features, pros, and cons) and a conclusion.
A poorly written job description for the above work is as follows:
Write an article on the five best baby boy snowsuits.
A properly written scope of work offers the following benefits:
Right estimate for project completion
Prevents rework
Freelancers provide an accurate pricing
Quality output
Additional tip: Think carefully about what you want and put down everything on paper to avoid rework by the freelancer.
Step 2: Choose the hiring platform
So, you've decided to bring a freelancer to your team! But where do you find one?
Job boards, online platforms, social media, portfolio sites, etc., are hiring platforms to consider when hiring a freelancer.
Online platforms – While Upwork is one of the leading online platforms for hiring professional freelancers, consider other sites such as PeoplePerHour, Guru.com, or Freelancer.com. There are platforms specific to different jobs like Dribbble for designers, TopTal for developers, etc. On these sites, you will find tons of freelancers with the skills you want.
Job boards – Indeed.com is one of the best job boards to search for skilled freelancers in every domain.
Social media – LinkedIn is one place where you connect with professionals and have an option to know about their education, experience, and more. Also, use Facebook groups to find talented freelancers.
Additional tip: Ask for referrals and recommendations from your friends or business colleagues for freelancers they've previously worked with.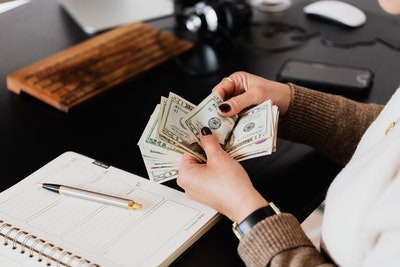 Step 3: Assess your budget and what you can pay
If you don't want your company to follow the path of the adage, "If you pay peanuts, you get a monkey," – know your budget before hiring a freelancer. Just because they're FREE-lancers, you cannot stomach their rate and force them to work out of their comfort zone.
The reality is that you can get the same job done for $50 and $500 – final cost depends primarily on two factors:
Location – A freelance writer from non-native English-speaking countries is less costly than native English-speaking countries.
Experience – Someone who has just started freelance copywriting will have affordable rates compared to a professional in this field.
If you want high-quality output, you have to invest.
Additional tip: To know the fair rate, look around your professional circle to understand what others are paying. Before hiring, never hesitate to negotiate as freelancers tend to lower their rate for assurance of steady work.
Step 4: Assess the freelancer
How do you know the freelancer is capable of completing the task successfully?
You need to ensure they possess the required skill needed for job completion.
Gauge their skill sets in the following ways:
Check their reviews on online hiring platforms – Read reviews from past clients to know more about the freelancer's work.
Check their social media profile – This includes LinkedIn, Twitter, and Facebook. Someone who's always partying and drinking in every other Facebook photo is less likely to meet the required quality and project deadlines.
Consider their educational background and professional experience – If you're looking for a PHP developer, the best choice would be someone with a computer engineering degree or a lot of hands-on experience in PHP.
Ask for work samples – Ask developers for a code snippet, a mathematician to share questions, writers to share their blogs. It lets you understand the freelancer's skills.
Additional tip: If you're hiring a newbie, give them a test task to know their ability. The task can be paid or unpaid, depending upon your project's budget.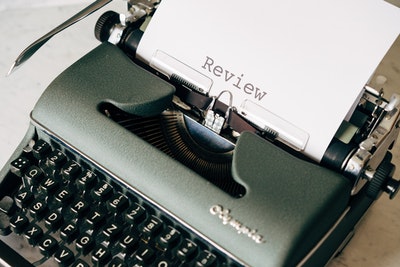 Step 5: Sign a contract.
If you're still with us, you're just one step behind hiring a professional freelancer. For ensuring a smooth working professional relationship, it's essential to sign a contract with the freelancers.
A contract outlines the project's scope, timeline, payment terms, ownership, and usage rights, among other terms.
Let's understand it using different contract examples:
A freelance writer contract could include a project description, confidentiality, termination, ownership rights, and payment terms.
On the other hand, a freelancer developer contract could include terms, services (hosting, design, and advertising), pricing, access, confidentiality, and termination.
Additional tip: When things don't go as expected, a contract comes to your rescue and opens the legal doors to make things right and prevent your business from suffering.
Step 6: Understand the laws
Unlike full-time employees, working with freelancers eliminates the administrative headache of insurance, leaves, etc. But, that doesn't mean, you're free, and there are no laws to follow.
For instance, you cannot dictate work hours to contractors or freelancers. They're free to work during their preferred business hours.
When hiring freelancers, ensure you understand all labor laws enforced by the Department of Labor in your country.
Additional tip: Don't treat the freelancers like employees; else, you will be liable to pay more taxes.
Step 7: Select the right technology and tools
From communication to tracking the project's timeline, you will require various online tools for effectively collaborating and communicating with the freelancer.
Considering that freelancers work remotely, tools like Skype, Slite, Airtable, or Basecamp are essential for working seamlessly. If you plan to work on an hourly basis, you require time tracking tools like Clockify or Toggl to help the contractor bill correctly.
Choosing the right tools helps in building a robust and healthy working relationship with the contractor. These tools let team members work together irrespective of their location.
Additional tip: To streamline your project and ensure effective communication, use a project management tool along with a time tracker. This ensures every hour billed is paid.
Conclusion
All's well that ends well!
So, you now know the step to follow before hiring a freelancer. While it may seem an ardent task, it ensures you add a valuable resource to your team.
For hiring the best freelance talent, it's imperative to have an idea of the kind of freelancer you need. Take time to search and screen them.
While it's easier to terminate a contract with a freelancer than with a full-time employee, the business and financial repercussions of wrong hiring are unimaginable.
By following these seven steps, you can find and hire the most qualified talent. These steps are similar to hiring a full-time employee, which is why hiring the right freelancer is so crucial.
Have you tried hiring a freelancer? How was your experience?