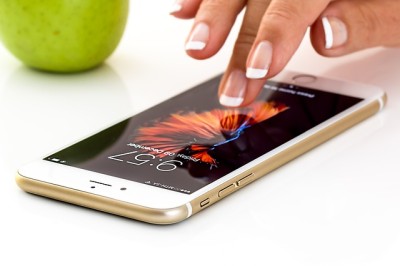 You might be perfectly happy with the current career that you have and be working in your ideal job. But for so many of us, this isn't the case.
We might be getting a little bored in what you are doing, or are stuck in a job that we just 'fell' into and now don't know how to get out. Do you think this sounds like you? If so, then this post, whether you want to change career or not, is definitely for you.
Becoming more employable is something that can bring a lot of benefits to you, increase your job prospects, as well as increase your self-worth.
Plus, you don't know what is around the corner, and you may find that you need to find a new job or 'sell' yourself to a new employer, or be in a position to apply for a promotion.
So with all of that in mind, here are some of the ways you can make yourself more employable.
#1 Get Busy on Social Media
Whether you love it or hate it, social media is here, and by the looks of things, here to stay. And believe it or not, social media has a huge presence in employment and the recruitment sector.
But if you are savvy across social media platforms, and use it to make yourself a strong profile on your channels, you will greatly improve the chances of getting a job or being able to move up the career ladder where you currently work.
So make sure that you are up-to-date on your profiles, especially on sites like LinkedIn. You might not be actively looking, but sites like LinkedIn can help you to get found, or give you notifications of new roles.
#2 Keep Learning
It can be really easy to become quite complacent, especially if you are going steady in a job role. But it is important to not let your skills plateau.
If you have worked in the same job for a number of years, then it is a good idea to make sure that you keep learning and developing new skills. You might want to learn something specific to boost your career, such as a medical receptionist course, or perhaps you just want to schedule some time into each day just to learn something new.
Either way, you really need to make sure that you make time for it, otherwise it won't happen. Read blogs, keep up to date in your current industry, or look at formal courses that you can take.
#3 Networking
If there is a particular industry or particular profession that you interested in working in, then starting to network is really important.
This is something that can be done easily, as there are online forums that you can join, as well as groups that can be dedicated to the industry that you have an interest in. You could start by offering some help to other people, and that can make a lot of contact with people.
When you get to do that and get to know people, you will be able to hear about the latest jobs in the industries.
What are you doing to make yourself more employable?