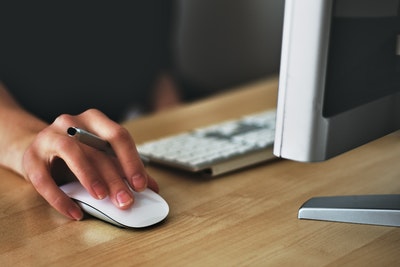 So many of us end up in roles that aren't what we actually want to do. We stick with them because we need an income, or simply because we're comfortable and afraid of change.
But it's important that you actively pursue the role you really want to carry out.
This will lead to a much happier and more rewarding professional life! Here are a few steps that can guide you in the right direction!
#1 Get Qualified
For some jobs, you can simply start at the bottom and work your way up the career ladder in your chosen field. For others, you will have to secure set qualifications to become eligible for the role. So, if the job you're looking into requires qualifications, you're going to have to knuckle down and get them.
Make sure to do plenty of research into the field. Find out what qualifications are deemed most desirable for the position you're interested in. Search which institutions offer them. Find out their application process. Compare different bodies offering the course to settle on the one that is most reputable and ticks most of your boxes.
Then, when it comes to studying, put your all into it. Use all of the resources available. Dedicate yourself to the work. This will all help you to pass, achieve the highest grades, and have the right qualifications on your CV. This isn't necessarily a fast process.
Some positions will require university degrees that span from three years full time to seven years full time (for example, medical degrees often take seven years). But if you want the job at the end, you need to show commitment and dedication.
#2 Search the Market
Once you're qualified, you're going to have to keep your eyes open for the perfect role.
You may not get the job of your dreams straight away. It might simply not appear for a while – and you may have to work in jobs you're not 100% keen on to tide yourself over until the right position opens for applications.
You might have to gain some experience in the field first, working for companies that will add to your CV once the big position surfaces. It's a good idea to use sector-specific jobs sites and jobs boards to find the roles most relevant to what you're looking for. A good example of care roles is careasone.com.
#3 Be Patient and Persistent
Patience and persistence are key to getting the role you want. You can't give up at the first hurdle you face. Keep trying and you will eventually get there!
These are steps that will require time and dedication. But all in all, they'll prove more than worth it when you are working a job that you actually enjoy and are happy with. You'll get out of bed happy to work each day, rather than dragging yourself to a position you don't like!