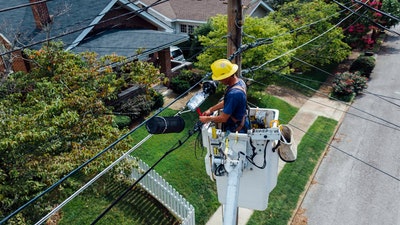 Not everyone wants to work in front of a computer every day. Some people like to experiment with challenge and thrill. This is why many people pursue skill-based careers, such as becoming an electrician.
In fact, did you know that the employment rate of electricians is growing insanely? The U.S. Bureau of labor statistics confirms that electricians' employment is projected to grow up to 8% by 2029. The growth rate is much higher than other occupations.
Obviously, every home and business requires adequate wiring, and thanks to electricians, everything is managed smoothly and efficiently.
Apart from these, here are some other amazing reasons for pursuing a career as an electrician.
Let's get started!
1. Sparks your life with a challenging and exciting work
Nobody wants to work on a boring job for the rest of their lives. If you find yourself experimenting with wires and stuff, you'll probably love to work as an electrician.
Dealing with electricity can be tricky, and you need to stay careful all the time. You need to learn about installation skills, electrical diagrams, and ensure safety above all.
Also, you are expected to provide creative solutions quickly to solve the wiring issues. One day you might be covered in wires all over you, and the next day you could be planning a lighting structure for a business. This variety in the profession makes sure that no two days are ever the same.
2. Affordable education yet high earning
You might be thinking that you chose to become an electrician but don't possess the skills to make a career out of it.
Well, one of the best perks of being an electrician is that you can opt for an apprenticeship program to study and learn about the profession.
Suppose you are interested to learn about all the skills and tactics of the trade and industry. In that case, you can take help from the professionals at Electrician school who are well versed with industry standards and protocols.
To top it off, you'll spend less on education but earn relatively more. Isn't that awesome! Why waste thousands of dollars on a career program you don't even love?
3. Office on Wheels: Be your own boss
Everybody needs an electrician. So, having an office on wheels will help you cater to customers' needs and wants at a different location.
And the best part of choosing to become an electrician is that you could be your boss one day. Plus, all you need is a business license and a truck along with few supplies, and you are all set to start your firm and make profits out of it.
You don't have to sit around all day on a swirling chair in front of the computer. Instead, you can get on to work with your van office. Because, of course, cubicles weren't what you signed up for, right?
The last word,
As mentioned earlier, many employees hate the monotonous routine of a 9-5 hectic working schedule. For this particular reason, many look for a job that gives freedom and security while working. A career as an electrician can help you achieve just that.
Choose a career you enjoy while working, and you wouldn't have to look back again!