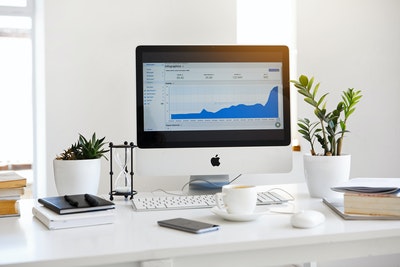 An online business degree is a way to develop professional skills and gain a valuable qualification to change or boost your career.
As well as providing general training, undergraduate and postgraduate business courses can set you on many possible career paths depending on your area of specialization.
An online Bachelor of Business degree typically comprises subjects such as accounting, finance, marketing, management, and entrepreneurship.
If you are looking for a career in a technical area like economics, accounting, or finance, then you should normally go for a dedicated program that allows you to major in that field.
At a postgraduate level, the most popular university course is a Master of Business Administration. Online MBA programs teach management and leadership but may also allow for technical specialization.
Why study business online?
Online study is actually the most common way to earn an MBA and is increasingly popular at the bachelor-degree level as well. The top online business courses can help you get an immediate job in any of the fields mentioned in this article.
Online learning is favored by working professionals who don't want to take time off work to study or spend time away from family.
As well as providing this flexibility, online business courses can be chosen from among universities and colleges both near and far. You can therefore choose the ideal course and major for you.
Career paths you can choose with a business degree
Corporate business careers are present in almost every sector. Almost all industries need management, financial advisors, a marketing team, etc.
Some business grads take the traditional pathway and join in the banking and financial industries. They also seek careers in marketing and human resources.
A business program gives you the skillset to create your own company or to take on business roles in an industry, be it textile, TV or fashion.
The popular majors in business cover an enormous array of professional roles. If you wish to specialize further to enhance return on investment, you can go for short online business courses that are designed for specific upskilling.
Some of the career options with a business degree are given below:
Good business skills and proper management is needed to run a profitable company and thus financial experts, leaders, and entrepreneurs are all in big demand.
Large or small, local or international, companies all across the globe need business experts like you.
#1 Finance and accounting
Usually, all business degrees cover accountancy and finance, but if you want a career in this field, then you should get more qualified.
You can apply for a graduate role and get a specialized qualification in this stream. With this course, your job may include reviewing the fiscal condition of your company, advising your clients about taxation, and managing business transactions.
#2 Management
Being a manager involves a lot of hard work.
Though it is a high paid job, managers in all fields and industries have to gain a further degree along with years of mid-level work experience.
This job offers steady career progress.
#3 Consultancy
You can also work in the field of business consultancy. This involves working with clients.
You offer business knowledge and analytical abilities to render advice to other companies regarding a particular project or business venture.
#4 Retail sector
You have a plethora of opportunities in the sales and retail sector, right from store-based jobs to office-based work.
Often companies offer training programs to provide you better experience and knowledge in this field.
#5 Media
Business careers in media involve jobs in the field of sales, PR, finance, accounting, and branding field.
You can also be in the marketing and management team.
#6 Marketing
There are numerous opportunities for business grads in marketing and advertising.
You can work alongside designers, the market research team, and copywriters and analyze the market and assess campaign results.