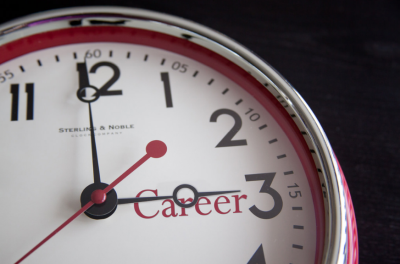 The everyday routine can be soul-crushing, especially if you find no satisfaction in your job. You know the feeling. You're sitting at your desk, working your way through a pile of emails and urgent tasks when suddenly it hits you.
You hate every minute of it. You can't even understand how your colleagues manage to appreciate the day. Every query, every project feels dull. You're not sure how you ended up there but you know one thing: You crave for professional satisfaction and pride.
And, unfortunately, your job doesn't deliver any of it. So what should you do when you hate your job?
What are the benefits of your job?
For a start, you need to review your feelings carefully. For instance, if you've been stuck on a difficult project for a while, it might be the reason for your distaste.
Or maybe you just need to take a holiday and relax. Ultimately, you should consider the advantages of your position before taking any harsh decision. Each job has its own perks, which you may not find anywhere else such as health assistance programs or high pay.
Make a list of the things you appreciate about your role and your company to find out whether you can afford to lose your benefits.
Can you find satisfaction?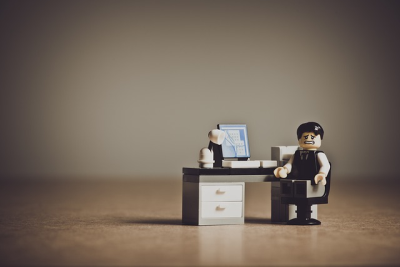 There is such a thing as professional satisfaction. However, more often than not, it's a question of job vs career perception. Indeed, a job lets you pay the bills at the end of the month.
A career provides as well the possibility for personal growth and progression, within the company or the sector. There is a sense of mutual gains when you build a career, as you become a valuable employee in your company and benefits from its perks and brand reputation.
The only way you can find satisfaction in your role is if you can transform your day-to-day job into a pivotal element of growth for your company and future.
Is it a temporary solution?
You may dream of a career, but away from your employer. If this is the case, it's likely that you'll consider your job as a waste of time.
However, you should stick with it a little longer while you start your own business. Indeed, this will give you the time to develop a lean business plan and to make sure you're not legally crossing your current employer.
Besides you've got a stable income while you build your future success!
What's stopping you from changing job?
Finally, for a lot of people, the job remains boring because they're in the wrong career. The ability to grow your responsibilities within your company is not relevant if you can't identify with your daily occupation.
There's no change in changing career, as most people will change career up to three times during their professional lifetime. But, if you need a nudge in the right direction, you should take this career test to find out what is right for your personality.
Indeed, a career is not only based on skills but on values and ambitions too.
Nobody can make you love your job. But you can certainly get to the bottom of the problem and find out whether you need a break, a career expansion or a complete change of perspectives.