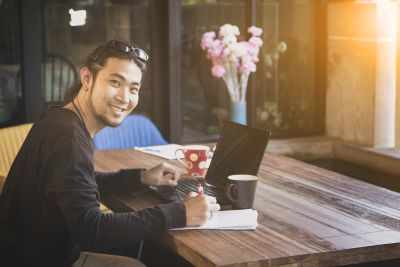 If you are not satisfied with your current job and you think that you are not moving forward, you should start thinking about an alternative career.
There are many careers that you can think about. You would need to upgrade your skills and learn the new things that you need to be successful in this era.
In this article, various alternate career choices are discussed for you.
#1 Non-Emergency Medical Transport
It is now becoming a very popular career choice for many new job seekers. You would be improving the safety of non-emergency medical transportation (NEMT) by taking patients to and from their medical appointments, the pharmacy, urgent care, or hospital services.
Every day, patients who cannot get around easily need help to get to where they need to be. You would be giving a beneficial service to many.
If you need help with Continuing Medical Education Solutions in this area, then there are many platforms that can provide this service to you.
#2 Invest in a Startup
You can also invest in a startup if you are really passionate about doing something. If you are passionate and an expert in any particular industry, then starting your own company is a thing that you must consider.
It is best to start on a small scale to get relevant expertise before investing a huge capital on a startup. Businesses can take some time to grow and it would need patience.
As an entrepreneur, you would need to learn many new skills and also keep updating those skills regularly.
#3 Be a Coder
If you like computers and have a natural affinity to coding, it can be the best career for you to develop skills learning various coding languages like Python, Ruby, PHP, Java, JavaScript, and many other different kinds of languages
. It is important to keep updating your skills regularly if you want to be a coder. There are many different types of jobs that are available to you as a coder.
You can be a front-end developer, a back-end developer, or an apps developer. Many other different kinds of professions would be available for you. You can select a particular coding language that you want to start learning.
There are many courses available online for free and also there are many resources that are available that you can use to train yourself.
#4 Be a Content Writer
You can be a content writer also and it is now a very decent job that you can do from home. You can also work at a firm.
There are many skills that you can learn like keyword research, SEO, researching any topic in general, and many other important skills. You can choose your niche and work on it gradually to gain expertise or you can be open to different niches and work on multiple kinds of projects to make your portfolio more versatile.
You can also write your own blogs if you want to develop yourself as an independent content writer.
#5 Graphic Designer
Graphic design is also a very wise choice. There are many graphic designers who are making a very decent amount yearly.
The need for graphic designers is rising as people now need more content to make their business viral. By using graphics like pictures, banners, and posters, they can become viral quickly. There are many niches that you can work on as a graphic designer.
You can work on making logos or you can work on making business cards for clients. You can also work as a UI/UX designer and design the design of the website and the application of the clients.
#6 Video Editor
You can work as a video editor. They are now in demand as the companies need their videos to be edited often to publish in various social media.
There are many tools and software that you need to learn how to use first before becoming a graphic designer. You can also work on making introductory videos for various brands and Youtube channels.
Many of the companies need explainer videos that you could design as a video editor. It is a very demandable profession in this era.
These are just a few of the careers you might be interested in. To seek out other careers, do a search, or ask questions about where to start with someone who is doing what you want to do.