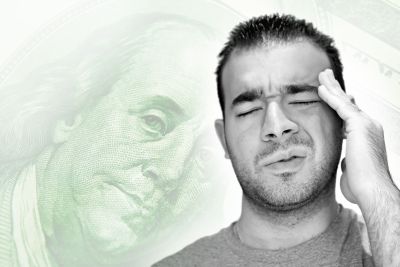 Are you facing problems paying your bills or the monthly EMIs? Are you in hot water financially? There are many people out there who are in a similar situation as you are.
It can be due to loss of jobs, over expenditure, illness in the family, or any other such personal crisis, the situation can be rectified.
There are many debt relief programs that can prevent the situation from worsening.
What is a Debt Relief Program?
Availing loans is a common scenario nowadays and it is borrowed for many reasons. It can be for a major purchase like a car, home, for funding education, or for miscellaneous expenses.
Small loans help for your minor expenses, but when multiple or major loans are taken, it can lead to major debts. To overcome such situations debt relief companies are in place. These companies have special programs that can reduce the debt of the borrower through debt management or settlement.
These programs offer a workable and fair solution to financial problems by helping customers make payments they can afford.
It also aids in reducing the debt so that the customers become debt-free. A debt-relief service or company works on behalf of the borrower to reduce the debts.
It can help by requesting the lender to lower the interest rate or reduce the EMI payment. In some situations, they also request the lender to reduce the debt amount.
Advantages of Debt-relief Programs
These debt-relief programs are better than doing it yourself. Debt relief providers are professionals who provide proper guidance that helps in reducing debt.
Some of the advantages offered by debt relief programs are given below;
They are Experts with Experience
Debt relief programs have counselors who are financial professionals. A borrower may not be aware of all the options that are available to reduce their debt or may not have the skill to negotiate with creditors.
But debt relief counselors are experts both at managing money and also negotiations. They can also help in budgeting and controlling your finances so that you can repay the loan quickly.
They help Deal with Creditors
When a borrower stops making repayments to the lenders they often harass the borrower. When you hire a debt relief service, they will find ways to deal with creditors.
Moreover, there are laws in place that the collection agencies cannot contact the borrower or trouble them. The debt relief services ensure that all communication happens through them and there is no direct contact with the borrower.
So you are free of the creditor's harassment for repayment.
Debt management
The primary goal of debt relief is to reduce the amount of money the borrower owes to the lender. In a debt management program, a professional credit counselor creates a repayment schedule after talking to the creditors.
The counselor negotiates on the borrower's behalf so that the lender reduces the interest rates or reduces the fees payable. It can significantly reduce the amount of debt as there is a reduction in interest rates or the money owed.
Getting out of debt is not easy. Debt relief programs can help overcome this. However, it is important to have financial discipline when taking loans and repaying the same.