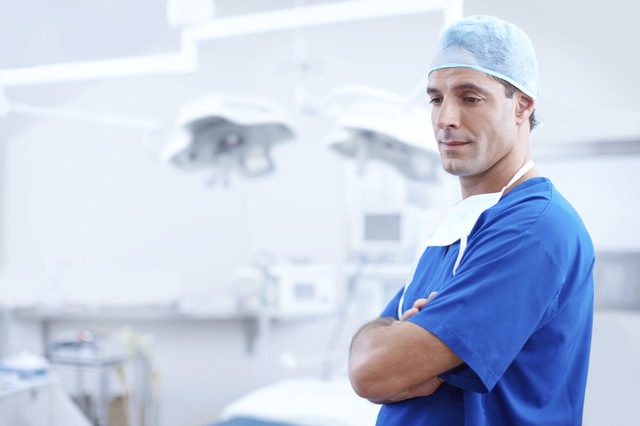 With the economy always in a state of flux, it is sometimes difficult for young people to know exactly what type of career to pursue.
While they would like to follow their passion, it isn't always the wisest career move because the job of their dreams may not be one with a great deal of security in the future.
Passions can always be pursued on personal time but a realistic career with room for growth is what you should be studying and that's why it is important to keep abreast of careers that have staying power.
The field of medicine is one of those vocations in which you can almost always be assured of finding work.
There is always a shortage in the field so it is a given that there will be some kind of job waiting for you, however, you might want to explore other possibilities.
According to the latest statistics released by the Bureau of Labor Statistics (BLS).
Education Required for the Top Careers with Job Security
One thing that is apparent when trying to determine what career path you should follow is that 7 of the top 10, as listed by the BLS, require a minimum of a Bachelor's degree with the remaining 3 required levels of education above and beyond that.
You may be surprised to hear this because of all the hype in the news that getting an advanced education is a thing of the past.
Unfortunately, too many young people getting ready to make their claim in the world listen to that and are swayed in their efforts to obtain a college degree.
One option to consider is getting an online degree.  This has been a big an up and coming way to get a great education for less money.  You can get an online MBA in Michigan, Ohio, Indiana, and pretty much any other state these days.
Take a look at a few of the highest paying positions and you will see that upper-level course work is a must.
The good news is that you can study for a Masters in Nursing Online (or any other field as well) at accredited universities with a School of Nursing and that degree is just as powerful as one where you'd need to work fewer hours or not at all to pursue that MSN.
The Top 10 Rated Careers with Ongoing Job Security
Here is where a great number of people are amazed at exactly what the careers with the most stability are. Would you think that perhaps doctors or information technologists would fall in first place?
Well, that's just not the case. Here is the top ten as listed in the MarketWatch online publication and taken directly from stats released by the Department of Labor.
Chiropractors

Dentists

Physicians Assistants and Nurse Practitioners

Aerospace Engineers

Physicians and Surgeons

Medical and Dental Lab Technicians

Detectives

Speech Pathologists

USPS Jobs

Farmers and Agricultural Managers
As you can clearly see, the medical field has 5 of the top 10 jobs with security and that means that when you decided to study for your MSN online you made the right choice.
Nursing is, and always will be, a career with a future and once you have your Bachelor's degree you can continue studying to continue moving up the line.
Notice that PAs and MSNs have only two other jobs with more security and both of those are in the medical field. Looking for a career that will last a lifetime? Nursing is your best bet with an MSN to offer even greater options.
A career spans a lifetime so choose the right one with job security and you will truly be set for life.
So what kind of career are you looking to get into?  Share your thoughts and comments below.