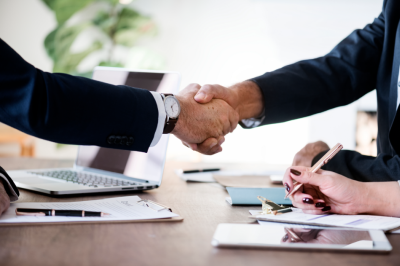 Are you busy plotting your next career move?
If so, there is a lot that needs to be considered. You need to think about the type of business you want to work for, not only in regards to the company culture and the type of work you will be doing on a daily basis but with regards to the size too. Do you want to work for a large firm or would you prefer to work for a start-up?
Read on to discover more about the pros of going down the latter route.
#1 Lively work environment – One of the main reasons why working with a start-up is a good idea is because the work environment is lively. Most people will tell you that they can easily chill out with their team once the working day is over, including their bosses. Most start-ups have a tendency to employ young people that are determined to do their best and full of zeal and zest.
#2 You will be challenged yet appreciated – A lot of people use outplacement services because they want to find a firm that motivates them and challenges them. However, it is vital to balance this with a firm that recognizes your hard efforts and gives credit. After all, there is nothing more disheartening than putting in a lot of blood, sweat, and tears, only to then not even have your work recognized. A challenging environment whereby your efforts are appreciated is what you are likely to get at a start-up.
#3 Plenty of opportunities – In addition to the two points that have already been mentioned, another reason to consider working for a start-up is that there tends to be a lot of opportunities. Some of these incentives include gaining experience through training and acquiring new skills.
#4 You will learn more – This leads to the next point: working for a start-up enables you to learn more along the way. This will give your career a great boost. You will also have more responsibilities, which is something that enables a lot of people to thrive. Nevertheless, the process of learning will certainly be enhanced. Everybody's role is vital at a start-up because of the fewer number of people. You will find that you will become more versatile, reliable, responsible, and willing to explore in order to improve.
#5 Innovative people with pioneering mindsets – Last but not least, an individual that has taken the risk to start their own company tends to be innovative themselves. Not only does this mean you will be working with a creative person, but also that they will typically welcome your ideas and perspective too.
As you can see, there are a number of different reasons why working with a start-up comes recommended.
Not only will you benefit from a lively work environment, but also if you are someone that is looking for a bit of a challenge from his or her career, this is definitely a great option for you.
Are you thinking about working for a startup?