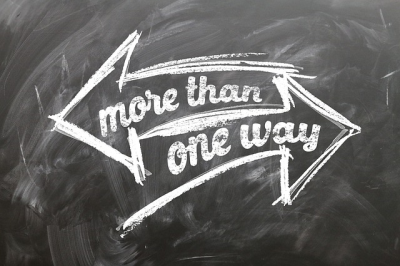 The idea of a career change is daunting to many of us. We don't like the idea of moving into an entirely new sector, causing such a huge disruption to our lives– so we stick in the industry we know, the one that feels comfortable.
Nevertheless, we all reach a point where our current role just isn't enough for us. We might not be earning the money that we want, or we're just tired of the same old day-to-day grind that we have become so familiar with.
However, it's tough to know what to do about this problem if you don't want to outright change your career path or industry– so you're stuck. You're not satisfied as you are, but you don't want to leave the industry either.
If you find yourself in this situation, then it will probably be comforting to know that you do have options. Below are three questions to ask yourself; you should be able to see a route forward when you have answered them.
#1 What Does Your Manager Do?
Most people have someone who is "above" them in a company; a manager, a supervisor. Unless the only person "above" you is the literal CEO, you have got a huge wealth of options to consider.
Moving into management is one of the best ways to progress your career when you're tired of your standard day job.
#2  Could You Advance Your Skills Through Education?
There are numerous roles that have the option for additional education which will allow them to advance their career and even earn a more competitive salary.
A registered nurse can undertake extra qualifications so as to qualify for a Bachelor of Science in Nursing; it's simple enough to find an RN to BSN online fast course that can achieve this, and greatly improve the career prospects of a nurse.
A customer service representative can undertake formal business qualifications such as an MBA, allowing them to move into upper management with a focus on the customer experience. These are just two examples; there are few jobs where some kind of education wouldn't prove to be beneficial.
Going back to school as an adult might sound tough, but it's an investment you're going to want to make if you truly want to improve your future plans.
#3 Could A Sideways Move Be More Profitable?
Sometimes, moving sideways in a role can be profitable. A nurse who works in an ER could more into anesthesiology, which tends to be better paid.
A customer service representative could move into customer retention, which tends to have a higher possibility of bonuses. Moving "up" is not the only way to advance your career, so look for sideways moves that could be profitable and give you a new challenge to enjoy.
#4 Could You Teach Others To Do What You Do?
If you have years of experience in a particular industry, then you might want to consider teaching others. Vocational education is very popular and allows you to make use of the skills you have already developed, and help to shape the minds of the next generation.
By asking yourself these questions, you should be able to find a new career path that doesn't involve changing the industry you work in.
Have you ever considered any of these career enhancement options?  Share your thoughts below.
Cheers!