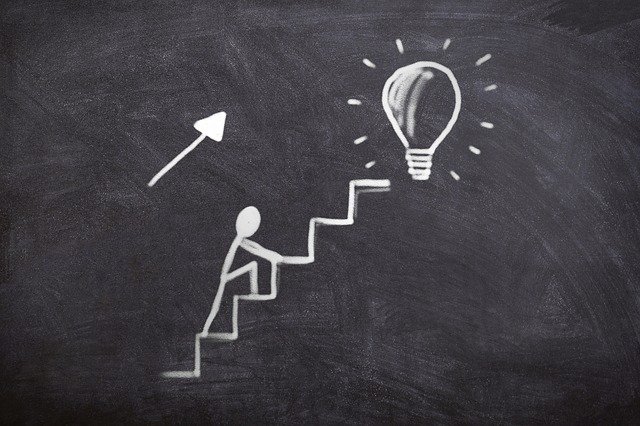 When you are trying to establish your career in a new discipline, so many people look at starting at the bottom of the career ladder and working their way up as the only option.
As beneficial as this is, while you can gain an appreciation of industry from the very bottom of the ladder, it can take a long time for you to get the skills necessary to get to where you really want to go, which is why you may want to think about taking an apprenticeship.
While an apprenticeship can mean a drop in pay, it is amazing for a number of reasons.
The Perfect Pathway to a Career
An apprenticeship is a perfect pathway to a long-term career, especially if you don't want to go to college for a degree. Skill-based trades like carpentry, plumbing, or mechanics are an amazing way for you to get real on-the-job skills.
From numerous RV technician jobs to mechanical roles, there is a lot anybody can do with their career by starting out as an apprentice.
It's not just careers where you use your hands, there are plenty of other industries such as marketing, business, and finance that can benefit from an apprenticeship.
Targeted Support
When you compare an apprenticeship to a career progression plan, the apprentice will always fare better when it comes to one-to-one support. An apprenticeship is, in many ways, the opportunity for someone to learn how to complete tasks they will end up performing by themselves at the outcome of their career progression.
For example, if you are looking to work in marketing and specifically in terms of project management, an apprenticeship gives you the opportunity to shadow someone doing that role, which gives you a greater perspective of what it entails, but also what you need to do to step up to that role.
When you are progressing in your career and you start at the very bottom, you are only focused on doing that job, which means that you may not get the same benefits as an apprentice would.
The Potential for Higher Wages
The average starting salary for an individual that takes advantage of apprenticeship programs is according to the US Department of Labor, $50,000 per year.
And comparing this to the potential earnings of a contemporary in employment, the potential for earning up to $300,000 more than their peers is something we cannot scoff at!
The Potential for Career Advancement
Many people cannot afford to go back to school. There's a lot of disparity in terms of education because of numerous financial problems arising from the cost of living. An apprenticeship is a perfect way to work towards promotion without needing to go back to education.
You can use an apprenticeship to take a step onto the next rung of the ladder. It gives you the opportunity to gain skills that will apply to supervisory roles or other types of roles with increased responsibility, and therefore with higher pay.
Many workplaces offer on-the-job training programs so you can advance to a managerial role, so there is no need to take a step backward and go into education. Education is certainly beneficial to those who want to progress within a certain industry, but there is also a lot to be said for an apprenticeship because of those hands-on skills that you can learn much quicker.
A Customized Approach to Training
When we study in college, there is almost the criticism that you are studying "around" a subject.
Of course, many colleges provide training in a professional environment but when an apprentice is learning specific skills within the industry and company standards, they are able to perform better than the students because they've already got an insight into how that business works.
Therefore, the employer can expect better results.
Meeting a Future Need
Based on the hands-on roles an apprentice can fill, a company needs to have a reliable influx of quality personnel to rely on. Apprenticeships allow employers the opportunity to fulfill roles that the older workers are vacating.
This means that as we look at the skills gaps in the current workplace, an apprenticeship can be the perfect way to guarantee a safe and sound career.
It is something that can almost be looked down on by some people, but if you are considering a career change, taking an apprenticeship might be the perfect way for you to not just get your ideal role, but get there faster than others.