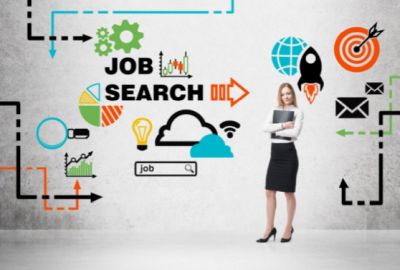 Recruitment agencies in San Antonio have a primary job of finding employees for various companies that are in need of staffing. They are the middleman where both employees and companies go-to when it's something about jobs.
Nowadays, the marketplace is candidate-driven and highly competitive.
If you're a business owner, you might be surprised that the best people are already going into your competitors, and you find it challenging to look for someone who will fit a specific job role that you have in your company.
Not to mention that these processes are time-consuming and expensive, especially if you're going to do the headhunting alone.
This is where recruitment firms in San Antonio can help. When you're starting to ask yourself questions like "where do I find the best recruiters who will help me fill the positions in my company?"
The answer is to get in touch with an experienced San Antonio recruiter who will help you with the paperwork, interviewing, screening, and more. Here are other reasons why you should consider a firm.
Save A Lot of Time
There are two primary ways that recruitment firms can help your business. The first is to save you lots of time since the entire process can take up a whole week or even a month. You can save a lot of time since the professionals will handle the rest.
Most of them have been recruiting for a very long time, and this is how they make their living. They have probably already had the candidates in their pool of applicants or networks that may be the right fit for the job vacancy.
This is an advantage as it can significantly shorten the lifecycle of the entire process. In other words, you'll be able to find the right people without using too much of your resources. Read more about sourcing talents on this site here.
Improve your Hire Quality
Another reason to use an agency is to ensure that you're onboarding professionals who will do high-quality work.
Most of these agencies usually specialize in specific functions or industries that know the job's terminologies right away.
They have a pool of talents ready to work at their disposal, and if someone is not quite what you've expected, they can always change at a moment's notice.
No Need for In-House Hiring
Small business owners and start-up companies don't have a dedicated recruiter within their operations. Besides, it can be expensive to have an in-house human resource department if they have not yet established their customer base or their business is in the first few phases.
Some are lacking resources and expertise to find suitable candidates for their job offerings.
To make sure that they get the right people the first time and everything is done professionally, it's better to reach out to headhunting firms that will do all the work for them.
These people are already trained on how to negotiate salaries, packages, and work hours. Get more info about negotiating when you click here: https://money.usnews.com/money/blogs/outside-voices-careers/articles/the-exact-words-to-use-when-negotiating-salary-in-a-job-offer.
They are familiar with the candidates' preferences, and they have attractive offers in-store, so the best people will work with you and not with your competitors.
More Security
One of the more essential benefits of getting the help of a firm in San Antonio is security. Many of the outsourcing recruiters offer more security and retention.
They do careful background checks on the people who have passed their initial assessment. Calling references, previous employers, and doing credit investigations are just some of their roles.
Another thing is that they are better when it comes to hiring retention. This is important as you wouldn't want to look for new people when employees begin to leave. All the best agencies out there may offer a guarantee period.
This just means that the new hires will stay in your company for a specific period of time specified in the contract, and this is usually at least three to six months.
Suppose the new employee leaves or is terminated before the guarantee period. In that case, there can be a full refund, a new replacement, and the facilitating of the hiring process once again at no additional costs on your part.
They will do everything to keep their clients happy and always ensure that the vacancies are filled up on time.