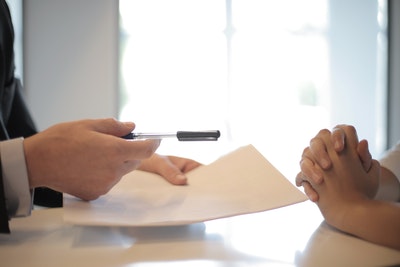 The mortgage industry is big, and you can jump from zero to a six-figure income within a year. Not surprisingly, a growing number of professionals want to join the bandwagon and try their luck in the sector.
But you need to understand that it takes a lot to become a successful mortgage loan originator. A committed team can make all the difference. You must also remember that it is challenging to sustain your success in the industry.
Likewise, achieving success as a loan officer is equally daunting. You require single-minded dedication to get there and keep the business flowing. While there isn't a rule book for consistent growth as a professional, some traits can set you apart.
Incorporating them into your practice can boost your employability and reputation, and originators will want to have you in their teams. Let us share the traits that successful mortgage loan officers have in common.
1. They set goals and focus
Like any other professional, mortgage loan officers also need to define their goals and pursue them with conviction.
Those who do it right from the start are more likely to sustain and grow in their roles. While you must have long-term goals, breaking them into attainable micro-goals is crucial.
It becomes easier to achieve them, and doing it down the line keeps you motivated. Also, you must have the drive to accomplish your goals. Success comes inherently if you stay focused, maintain productivity, and use your time efficiently to hit the targets.
2. They embrace a borrower-first mentality
People who operate in the industry need to embrace a borrower-first mentality to stay ahead of the pack. When helping families, ensure that you adopt best practices along with a high degree of ethics.
Building great relationships with your clients should be a priority. The best way to do it is by creating value for every borrower in every transaction.
Go the extra mile by helping them understand the borrowing process, its steps, and timelines. It is equally important to be responsive and maintain regular communication throughout the process.
3. They get a head start with training
The industry is competitive and standing apart is about knowing your job and being good at every aspect. Only getting your license is not an assurance of success.
But you can invest time and effort in new loan officer training because it takes you ahead. It is the secret that every successful mortgage loan officer shares. Ideally, training takes you through real-world scenarios so that you may handle different situations well.
It enables you to do your day-to-day tasks smoothly and makes you great at your work. Find more about the best courses available, and pick the apt one to get a head start.
4. They invest in continued improvement
Success in the industry is all about getting better, which is exactly what successful professionals do. They invest time in continuous learning and improvement.
The industry is constantly evolving with new laws, changing economic conditions, and emerging technologies. It is important to keep pace with the changes by reading industry news and expert opinions.
You must remain compliant in your licensure by staying ahead of your annual continuing education. More importantly, you can learn from your experience and mistakes down the line.
5. The prioritized networking
Another trait that smart mortgage officers share is a good networking. Think beyond attending industry events and handing out your business cards around. Start small by knowing other loan professionals, real estate agents, and home inspectors in your area.
They can help you pick local opportunities and keep the business flowing. Another benefit of networking is that it enables you to expand your industry knowledge. You can serve your clients better this way.
Be there at the right places and connect with the right people to stay ahead of the pack. Social media is another great place to connect, interact, and grow your network.
6. They work hard to achieve positive reviews
There is a difference between serving the clients and making an impact. If you make an impact, they will definitely spread the good word about you.
The value of client reviews is immense, and you must work hard to achieve them. Clients are more likely to approach you if you have positive reviews.
Focus on strengthening your relationships so that your clients share positive words organically. Do not be hesitant to ask for reviews and referrals because happy clients will be more than willing to share them.
Also, they are likely to give referrals to others so that you can secure more business.
7. They maintain a marketing presence
You cannot depend on reviews and referrals alone to secure business opportunities in the mortgage landscape. The competition runs high in the industry, and maintaining your marketing presence is essential.
Build a presence on different marketing challenges, specifically online, because this is where people buy from. It keeps you a step ahead with prospecting, getting referrals, and building your network too.
Try running distinct marketing strategies for different classes of homebuyers. Simply speaking, you will need different approaches to target first-time, move-up, move-down, and refinance borrowers.
8. They make technology work
Technology is an integral part of every industry today, and mortgage lending is not an exception. The right tools enable professionals to do more with less and reach their goals and vision.
Consider leveraging technology to get better with your services and win more clients for the long haul. For example, embracing marketing automation software is a great idea. The tool can cut down a cumbersome task from your daily task list. Know the trending tech in the industry and embrace it at the earliest.
A successful career as a loan mortgage officer requires more than a license. It is more about a forward-thinking approach that keeps you ahead of the client expectations and industry challenges.
You can pick these traits from successful people around and give your career a kick start. Most importantly, keep relationships ahead of dollars because returning clients will bring revenues without extra effort. Not to mention, they will help with growing your reputation.