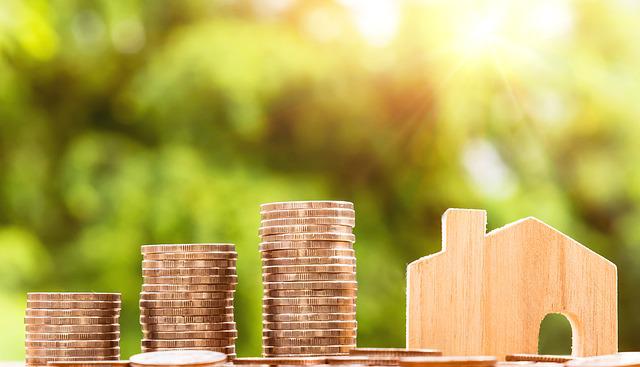 We never stop thinking about our finances, do we? Even after you reach your senior years, you will still need to constantly think about doing the right thing with your finances and trying to improve your situation as much as possible.
When you are over 60, the decisions you have to make are sometimes connected to reverse mortgages and refinancing solutions.
In other words, when you reach this age, you might start wondering if you should refinance your reverse mortgage, i.e. a loan that you have previously borrowed against the equity of your home.
This is certainly not an easy decision to make, but it is sometimes the right one. Of course, there are instances when it can actually be a wrong move, but I am sure that you'll think about it carefully and refrain from rushing into things.
Simply put, you won't make a decision and start working towards it until you are absolutely sure that you are making the right one.
In order to be able to do this, though, you'll have to learn a bit more about at least some of the reasons why refinancing a reverse mortgage could be the right move for you.
Well, if that's what you're interested in, then you should proceed with your reading because I've provided you with a list of reasons below.
Reasons To Refinance A Reverse Mortgage
Before we get started with those reasons, I want to make one thing clear.
You can have your own motives for doing this and nobody is saying that they are right or wrong. After all, when we think that something is best for us, nobody else can argue against that.
Yet, what I will do here is give you a list of some common and smart reasons why refinancing a reverse mortgage could be a good move. Let's check them out.
Your Home Has Increased In Value
Probably one of the first reasons why people even start thinking about this option is because they have noticed that the value of their home has increased.
The situation on the market may have changed or you, as the homeowner, might have made a certain improvements to the house. Those are some of the factors that can lead to an increase in your home's value.
If you want to learn how to increase the value in general, this could help: https://www.homesandgardens.com/news/best-ways-to-add-value-home
Anyway, if the value has gone up, your equity might have also increased. Thus, you could be able to get more money from a new reverse mortgage, since this is a loan that you're borrowing against said equity, as I'm sure you understand by now.
So, think about it and check if the value of your home has increased to the point where a new reverse mortgage might make great sense.
You Want To Change The Interest Rate Type
Whenever we are talking about loans, we need to mention interest rates.
Nevertheless, people sometimes fail to mention that there are different types of those rates that you have to consider, i.e. a fixed and a variable one.
If you're not happy with your variable rate, for example, you might want to change it to a fixed one, and that could be another important reason why refinancing a reverse mortgage could be the perfect move for you.
Or The Interest Rates Have Actually Decreased
Since we are on the topic of interest rates, we cannot fail to mention another significant thing that might happen.
As mentioned, the real estate market and the lending world are experiencing constant changes, meaning that the interest rates may change as well. If those are decreased, you should start thinking about refinancing your reverse mortgage, since you could get a better deal.
The fact that you're over 60 does not mean that you're not going to bother with those better deals, since you are certainly careful with your finances. Go here to read even more about this refinancing option.
You Want To Switch To A Different Type Of Reverse Mortgage
As you might know, there are different types of reverse mortgages.
In fact, there are three – single-purpose, proprietary and HECMs. If you've got one of these types in the past and you're now interested in making a change, you can always do that with the help of the refinancing option.
This is another completely valid reason why you should do this.
You Want To Add A Co-Borrower
At some point, you might want to add a co-borrower to your loan, so that they are protected in the event of your death. You cannot, however, add your spouse, or anyone else for that matter, to your existing loan.
So, in this particular case, you will actually need to do the refinancing in order to achieve the goal that you have in mind.