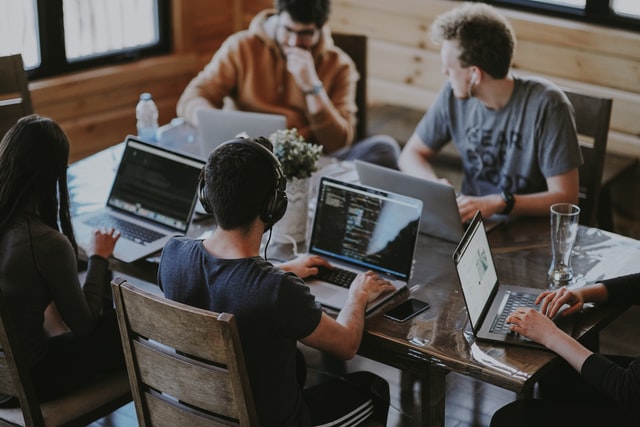 According to the U.S. Bureau of Labor Statistics (BLS), the profession of an "Actuary" holds the strongest employment outlook and job growth.
If we talk about financial value, professionals can expect an average salary of over $105,900 per year. But, who exactly is "Actuary," and what do they do?
Continue reading to learn!
What Is An Actuary?
An actuary is basically an analyst who uses mathematical, statistics, and relevant financial theories to evaluate the estimated cost of risks and any possible uncertainties.
They are generally required in the insurance industry as they consistently need to analyze the risk associated with the assets and measures to minimize it.
As per the data of BLS, the job outlook for actuaries (2020-30) is 24%. Stating the obvious, it is quite faster than average.
So, if you are someone who loves statistics, math, or computer software for evaluating prevailing situations, this profession is a great career choice for you.
How To Become An Actuary?
As mentioned above, this profession is high in demand and offers great financial opportunities. To establish your career in this profession, you must go through the following process.
Complete Entry-Level Education
The minimum educational requirement for this profession is a bachelor's degree. Depending on your college or university, you might as well have an option to select an actuarial program as a major.
Apart from this, you must have knowledge of mathematics, finance, economics, and technical computer skills.
Tip: Throughout their career, actuaries need to give numerous exams. In order to kickstart your career, it is suggested that you pass the Probability Exam (aka Exam P) and the Financial Mathematics Exam (aka Exam FM) before graduating.
Create An Impressive Resume
After completing your basic education, you need to begin the job hunt. Don't worry; it will not be difficult considering the job demand. Plus, how well you create your resume can play a significant role in getting hired.
If you are unsure what to include in your resume and how to make it impressive, seeking professional assistance would be a wise decision. You can look for an actuarial resume writing service online to ensure that all necessary information is brilliantly added.
A good resume will ensure that all your abilities and strengths are highlighted.
Decide Between SOA and CAS
Typically, there are two fields in which you can establish your career as an actuary: the Society of Actuaries (SOA) or the Casualty Actuarial Society (CAS). So, you must take your time and study well to decide which path you wish to proceed in.
Both these fields are related to insurance, but the further categorization of the field is different. The CAS includes property and casualty insurance (better known as P&C). The SOA includes health, life, and retirement insurance.
You might also need to give different exams for both of their fields to get selected.
The Bottom Line
Considering the growing demand and job outlook for actuaries, establishing your career in this profession is a wise decision. So, follow the tips given above and put your analytical skills to the right use!