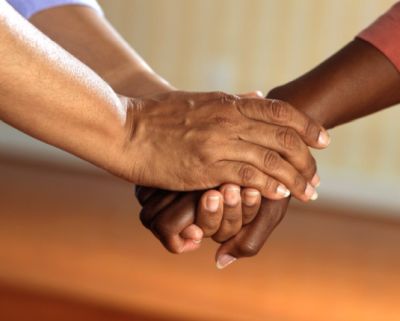 Those who consider themselves empathetic or compassionate make an effort to understand what others are feeling and often put themselves in their shoes.
Therefore, they tend to listen more, advise more, and are generally more considerate when treating or assisting someone.
While the empathetic can work in virtually any area, it would be a shame to naturally waste what they can offer. What might be most fulfilling is engaging in jobs that involve caring, listening, and helping other individuals.
If you have both empathetic and compassionate qualities, here are four careers that could fit you.
1. Teacher
The empathetic and compassionate often do very well as a kindergarten or elementary school teacher, working with younger children. After all, they have different needs, tend to be more sensitive, and require patience and attention to work with them.
Teachers prepare younger students for high school, for sure, but primarily for adult life. The good ones often become confidants and advisers to their students, so people who bring these qualities together tend to do better in the role.
It's not just about teaching. You will also need to motivate your students every day, listen to them, understand them and, finally, help them find their way in life.
2. Therapist
Few careers require as much empathy and compassion as a therapist.
It's a profession where you will have to spend your days listening to other people about their problems and anxieties, evaluating and understanding everything they say, and then suggesting ways to deal with these issues.
To become a therapist it's necessary to have a master's degree in a psychological specialty and a license to practice. With this, you can open your clinic or work in different institutions.
Therapists can specialize in several areas, such as:
Mental health counselors
Marriage and family therapists
Addiction therapist
Child therapist
Guidance counselor
3. Social Worker
Social workers provide support for those facing vulnerable situations. There are also different options to choose from in this field, such as:
Community Social Worker: Help non-profit organizations develop community support projects.
Child and Family: This can range from helping parents with children with academic difficulties to dealing with abused and abandoned children and adoptive families.
Criminal/Justice: Deals with inmates and their families, helping to transition from incarceration to freedom.
Medical/Public Health: Social workers work with patients with special needs in rehabilitation facilities, nursing homes, hospitals, etc.
Substance Abuse: Coordinates the treatment of people recovering from alcohol abuse and their families.
A bachelor's degree in the field is enough to work in some of these roles. But if you plan to provide services at a clinic (to treat people with substance abuse issues, for example), you also need a master's degree.
While people with empathy and compassion are cut out for this job, be prepared for the harsh reality you will face daily.
Social workers deal with cases that involve different types of suffering – and can be pretty dramatic. Be aware that some of them can affect you profoundly before choosing this career.
4. Nurse
Whether in the corridors of a hospital, more privately as a caregiver for the elderly in nursing homes or some family's house, nurses are responsible for monitoring a patient in a delicate health situation.
It's not enough to administer medication or know first aid – the work also requires emotional support to patients and their families, sometimes facing severe or terminal diseases. It is another ideal career for people with empathy and compassion.
But it's a job that requires some boundaries because you will be real close to death, suffering, and grief. If you can't handle these feelings, it's best to re-evaluate your option.
Being a nurse requires a lot of technical knowledge about medication administration and equipment monitoring. It's necessary to have a bachelor's degree from a nursing school and obtain a license to work in the field.
If you are in New Jersey, you can try the LPN program in Egg Harbor, NJ.
Jobs Involving Emotions
Empathy and compassion are incredible qualities, especially in individualistic and selfish times.
So don't waste your gift on bureaucratic tasks – look for a career where you can make a difference by understanding emotions.
Few things are more rewarding than helping and advising people to deal with their problems. Sometimes they need someone who can hear and understand them, particularly at a sensitive time in their life.