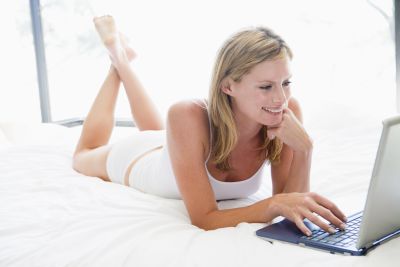 If you're planning on purchasing many items for your home this year, you may want to plan ahead so that you can get the greatest deals for your dollar.
In fact, knowing the best time to buy certain items can save you quite a bit of money.
To help save you time and money, here is a list of the best times of year to find the sales for items that you need for your home.
Mattresses – February, May, and June
Since new models are available through manufacturers in January and April, the best time to get the best for your money is February, May, and June.
Likewise, there are certain holidays that will offer even bigger discounts such as Presidents Day and Memorial Day. In addition, mattresses often go on sale during other major holidays like the Fourth of July, Labor Day, and Black Friday. For example, check out the July 4th mattress sale for big savings.
Also, keep in mind that the best deals need to be purchased online. Generally, buying online will save you 50-60 percent. Additionally, look for coupons and newsletter bonuses a few weeks beforehand.
Indoor Furniture – January and July
Buying your furniture in January or July could actually save you 30 to 60%. Generally, the beginning of the year and in July, most stores need to clear out inventory to bring in new items. In fact, this is the time of year that the majority of manufacturers release their new pieces for the year.
It is best to purchase big furniture items in July, especially if you live in a colder climate. It can be rather challenging to move a couch or kitchen set when there is ice and snow on the ground in January.
However, other items can be found on sale in January that is easy to transport. You can find items that accent a room like lamps, pictures, end tables, fine china, pottery, bookshelves, rugs, coat racks, umbrella stands, coffee tables, and more.
In addition, don't forget to check out flooring samples. There are many bargains in January and July.
Linens and Towels – January
One of the most renowned times to buy linens and towels is in January. In fact, history shows that "White Sales" were introduced in 1878. It was John Wanamaker, an owner of a department store in Philadelphia, that launched a successful campaign. His marketing strategy made January very famous for "White Sales" because the bargains and discounts were available in only white.
Since 1878, January has been the best time to buy "whites." In addition, the list of available sales has been extended throughout the years. You can find an array of linens and towels on sale, not just in white. In fact, most items sold this time of year are of high quality at an amazing price. Also, keep in mind that many stores will give you a "rain check" if you cannot find the color to match your home décor.
As well, January is known for its sales on flooring and carpets. Generally, prices are lowered to make room for inventory.
Storage Essentials – January and August
Typically in January and August, retailers drastically reduce prices plus offer free shipping for many home storage essentials. Items such as baskets, organizing structures, storage bins, and shelving are often drastically reduced in price.
If you have a family or a grandparent that needs to get organized, various storage bins are the ideal solution. In fact, it is not uncommon to have to change your entire décor when you have children. Not only does safety become a priority, but being able to find things makes life a lot easier.
Using storage bins does not mean that you have to compromise taste. In fact, there are many ideas for storing numerous items to complement your décor. For example, in the article, Family Friendly Home Décor Tips, there are some amazing ideas that will easily suit your décor needs.
Major Appliances – January, September, October, and Holidays
For the most part, the price of major appliances drastically decreases when new models are available. Quite often, retails can't wait to get rid of last year's models to make room for the new.
In fact, you can generally find exceptional sales in January, September, and October. In addition, the price of major appliances is often reduced during certain holidays like Black Friday and around Christmas. However, the best time to catch refrigerators on sale is in May and Memorial Day.
Lawn Mowers – August, September, and May
The ideal time to buy a lawnmower is in August and September. However, there are limited models to choose from. In April, new models come in and stores need to make room for inventory. You can find more deals and even better selections of mowers in May.
BBQ Grills – July and August
Although barbeque season kicks off in July and August, it is also a good time to buy a grill and other summer essentials.
Whether you should buy charcoal or a gas grill is entirely a matter of your taste buds and your style of cooking. However, according to the New York Times, it actually depends on what you are grilling. The New York Times state in their post, Charcoal or Gas? Depends on What You're Grilling, that about 50% of people have charcoal-fired and 62% have a gas grill.
For BBQ supplies and picnics necessities, consider buying around mid-May and June to get the best deals.
Overall
Whether you decide to buy all the essential items for your home this year or over a period of time, make sure to select the right month for the item you want to purchase.
You will be amazed at how much you save just by purchasing at the right time of year.