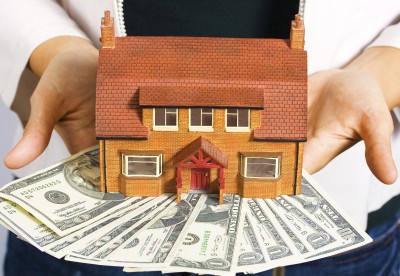 These days, it seems that almost everything can be done faster than we ever thought possible. We can have products shipped to us in one day, we can talk to people wherever and whenever we want, and we can find the best price on at item instantly.
While our desire for instant gratification can be fulfilled in some aspects of our lives, when it comes to buying a home, the process will almost always take longer than you anticipate.
Fortunately, you can make some considerations when buying a home that will make the process much faster and easier.
Whether you've just sold your home and need to move quickly, or you're relocating across the country, here are 6 ways you can get into a new home faster.
#1 Find someone who knows the area well
The easiest way to get into a new home quickly is to find a real estate agent that knows the area that you're interested in like the back of their hand.
Not only can they help you find more houses on the market, but they can help you find the best neighborhoods that line up with your lifestyle.
#2 Pay attention during the walkthrough
Rather than getting swept away during the open house, focus on every aspect of the home you think you might have a question about later. Do you notice any odd sounds or smells?
Does the kitchen need updating? Do all the light switches work? Getting all of these questions addressed and answered early on during the home buying process will save you hours of repair time in the long run.
#3 Narrow down your wish list
While fate will sometimes be on your side, more often than not, if you're in a hurry to buy a home, you don't have time to be picky.
Make a list of what is absolutely necessary for your happiness and quality of life.
If you find a home that matches your basic criteria and one or two extra commodities, you may need to seal the deal rather than wait for the dream home to come along in a short period of time.
#4 Search for slow sellers
Realtor.com reminds us that "often, the sellers who are most motivated to move quickly are those who haven't been able to sell their home for a while."
If you ask your realtor to specifically search for homes that have been on the market for a longer period of time, you are more likely to be able to negotiate the final price.
Even better, you'll have sellers who want to be out and rid of their house versus people who can take their time considering offers with a newly listed house on the market.
#5 Avoid contingencies
If you're dead set on moving quickly, you will almost certainly benefit from avoiding any sort of contingencies in your offer.
US News & World Report found that "just about every real estate agent will tell you that contingencies in a buyer's offer will quickly move that offer to the bottom of the pile."
The best way to move an offer along is to keep it straightforward and clean, with little need for any back-and-forth between buyer and seller.
#6 Get preapproved for your mortgage
This will certainly save you the most time during your search, as it indicates to buyers that you not only have access to the required funds, but it means that a lender has physically looked at your credit situation and determined that, all other things considered, you would be approved for the loan necessary to purchase the home.
Without any kind of pre-approval, a buyer can't gauge how serious you are about the offer, and will more than likely go with someone who can prove they can come up with the capital to secure their property.
Final Thoughts…
While it would be nice to have an app that lets us click and buy a home that we can move into tomorrow, there are still many, many moving parts that come into play when purchasing and selling a home.
If you're in a hurry, you will have the most success if you go with a professional's assistance, but also make sure to maintain a vigilant eye throughout the home buying process.
With so many moving parts, it can become very easy to get swept up in all the details and miss something important that could end up costing you much more than you anticipated down the road.
Hopefully, these tips have helped steer you in the right direction so you can quickly purchase your new property with confidence!
What are you doing to buy your home faster?