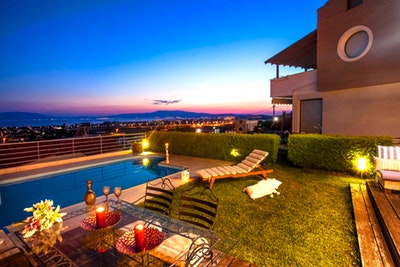 If you love a particular location, then it could be time to invest in a vacation home there. Owning real estate that you can use as a vacation property is wonderful – and something that you can not only take advantage of now but in the future if you eventually wish to retire out there.
However, although there are many benefits that come with purchasing a vacation property, there are several things that you'll want to consider before you take the leap for yourself.
To ensure that you're on the right path, here are 4 important things that you should keep in mind throughout the process:
#1 Your Ideal Budget
When looking at vacation homes, you need to start the process by determining what your ideal budget will be. Depending on the location that you're looking at, the price of houses and apartments can differ hugely.
If you don't have the upfront cash, you'll need to consider how you're going to finance the home – i.e are you going to use a loan, or perhaps a mortgage that's specifically designed for vacation properties? You need to do this before looking at properties and getting your heart set on them.
#2 What You Want it to Be Like
Another factor that you should consider at the beginning of the process, is what you want your vacation home to be like. By creating a list of criteria it will make searching for your ideal home a lot easier. This list will include everything that you want within the property – from a landscaped yard to an outdoor kitchen and swimming pool.
Of course, as it's your vacation home, chances are you won't need all of the upgrades that you would require from your everyday home. As you will only be visiting there several times a year, you most likely need the basics (or the features that make your vacation that bit more comfortable).
As well as features inside the property, you'll want to consider the style of property you want. Do you want a modern apartment that overlooks the sea? Or perhaps a more traditional villa hidden amongst the hills? Once you have this in place you'll be able to effectively compare and contrast a variety of different properties on your list.
#3 What The Local Area is Like
Before you put roots down in that area, you need to know exactly what it's like – from the amenities nearby to the transport links. Whether you're opting for a vacation home in the city or in the countryside, you need to know what the area has to offer – otherwise, you could find that you've purchased a property without knowing the full extent of what it's like to 'live' there – even if it's just temporarily.
To prevent this from happening, plan regular, longer-term trips and add your 'wants' and 'must-haves' for the area into your criteria list.
#4 What Will Happen With it For The Rest of The Year
When you aren't at your property, what will happen with it? Are you going to rent it out to tenants or holidaymakers? Or will you hire a property management business to look after it when you aren't there? These are things that you'll want to consider beforehand.
With renting it out to tenants, although it will offer you extra income each month, the decision doesn't without substantial risks. If you offer the property to untrustworthy or unreliable tenants, chances are not only will they not pay the bills on time, but they might cause costly damage to your home.
If you leave the property unmaintained, on the other hand, it could be at risk of break-ins. This is why it's worth investing in security features – such as an alarm and a camera for when you aren't there.