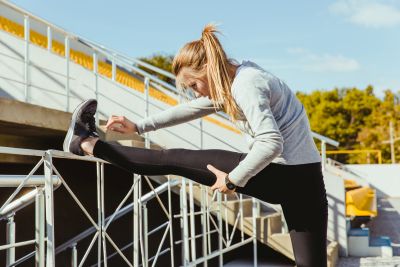 In the world of professional sports, it's the athletes who stand in the spotlight – and earn the most money.
The professional athletes playing in America's top sports leagues earn, on average, seven-figures each year, and even the professional soccer players' salaries playing in Europe are stellar. Not to mention their sponsorship deals, endorsements, advertising deals, and business ventures.
There are, in turn, many people in the background making all this shining and money-making possible. As such, there are several sports career options for casual fans that don't need years of sweat and training but will still earn a respectable income for their practitioners.
#1 Referee
Are you passionate about sports but without the dedication or free time to become a professional athlete? Do you have a keen eye and in-depth knowledge of the rules of your favorite sport? Then maybe you should consider a position as a referee or an umpire.
While it is not the highest-paying job – on average, a Canadian referee makes around $30 an hour – it can be a very satisfying position close to the sport you're passionate about.
To become a referee, you don't need a college degree – but you need to get certified, and for that, you'll need to complete courses and earn certification (which differs depending on the sport you choose and the level at which you intend to work).
#2 Sports medic
Many sports come with their share of specific injuries – and there are medical professionals who specialize in treating these. And the pay is respectable, too – according to Neuvoo, a sports medic makes, on average, $40 per hour.
Sports medicine is a highly specialized area of medicine so, aside from a medical degree, you'll need specialization to be able to practice it. Healing your favorite athletes, in turn, can more than makeup for the time spent preparing for it.
#4 Sports Physical Therapist
Helping your favorite athlete recover from the aftereffects of an injury is another wonderful job for a medical professional passionate about sports. Besides, as a physical therapist, you can be an integral part of a sports team, working with trainers and medics – and perhaps even have your own practice working with athletes individually.
According to Neuvoo, a physical therapist makes around $44 an hour in Canada. To become one, you need a degree in physical therapy and several courses for specialization in sports.
#5 Sports statistician
If analyzing mountains of data to predict a probability of something is your thing – and you are a sports fan – a job as a sports statistician might be the one for you. The salary is decent – close to $43 an hour, on average, according to Neuvoo.
Statisticians analyze data and reach conclusions – in sports, these conclusions are used in everything from predicting the outcome of a match to drafting, recruiting, training, and other things.
To work as a statistician, in turn, requires at least a bachelor's degree, probably higher.
#6 Sports blogger
Finally, here is one that comes without the titles and degrees above but can be as satisfying as any: being a sports blogger. Starting a sports blog – or any other blog – requires little to no investment. Doing it right, in turn, is another matter – talent and hard work, together with dedication and love for sports, is vital here.
The success or failure of a sports blog depends on many things but, if done right, it can pay the bills. Don't expect success from day one – doing it right requires a lot of work and a bit of luck.