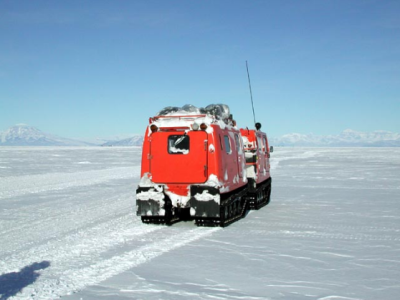 Everyone should have a career they are passionate about. If you love children, a career as a school teacher is the best thing you could do.
If you want to help people, healthcare jobs can provide you the satisfaction to make a difference. If you enjoy baking, why not open an independent cake shop, assuming you've got the necessary training to handle the most complex recipes?
But what happens if you love being on the road? That feeling of freedom when you can maneuver a vehicle to respond to all your desires is indescribable. If you've never felt happier than during a road trip journey, then it's likely that you've already figured out that an office desk job is not the right thing for you.
Thankfully; there is a vast choice of driving careers that could fulfill your needs, depending on whether you want to carry passengers, parcels, or beat your time in a race.
#1. Become a Courier
If you love the idea of choosing when and where you work, you will enjoy a courier career. However, the main requirement if you want that level of independence is to have your vehicle.
You can use your forecast courier salary to negotiate an advantageous auto loan if you need to buy a new vehicle. Make sure, though, to keep your cool as you negotiate the best possible deal for your car: You can't afford to get emotional about a car, especially as it will become your everyday work instrument as a courier.
All you need to get started is a car, a US driver's license, a car insurance and a clean driving and criminal record. Make sure to add a GPS gadget, though, for all those streets you've never heard about!
#2. Join large transport companies
What if you prefer to courier larger parcels? You can have a look for truck companies and independent contracts that offer up to 2,6000 miles weekly in their local areas for experienced drivers.
However, for this kind of employment, you need to be able to demonstrate understanding truck driving licenses as there are many different kinds of possible licenses.
A commercial driving license, or CDL, includes written tests on specific vehicle-related knowledge, whether school bus or tank vehicle, without mentioning truck for the transport of hazardous substances.
There are also many restrictions, namely based on your medical records, ability to identify brake components, etc. In short, you need the right license for the job!
#3. Become a licensed taxi driver
If you have a soft spot for the iconic yellow cabs in NYC, you will need to get a special license to be allowed to operate one of these.
It's called a hack license and, while the process may be long, it isn't as complex as you might think. For a start, you need to fill out the New Driver Application on the NYC TLC site ensuring that you select the medallion driver option.
Then you need to complete a defensive driving class and to provide a medical form, along with a Certified Driver's Abstract. There will be a drug test and a course at a taxi school of NYC to ensure that you are safe to drive in town.
And finally, you'll need to pass the last test that evaluates your language skills, geographic knowledge, and taxi rules before getting your own yellow cab.
#4. Embrace an on-demand ride service
You can still provide a ride service without a taxi license if you choose to work for Uber or Lyft.
However, you need to be aware of some important facts before making your decision. Your earnings are likely to be less than advertised when you take expenses into account.
There is a peak hours clause late at night or early in the morning when you can be paid more. But it's unlikely to be lucrative enough as a main source of income. Finally, the long hours sitting in the car can lead to health issues.
#5. Become a bus driver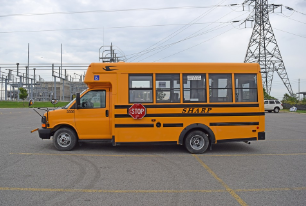 You don't need to drive only one passenger around; you could become a bus driver and collect large groups of people every day.
However, you need to be prepared for potential abuse, insults, and unpleasant passenger's accidents. You will also need to pass a specific driving license that allows you to take control of a bus, without mentioning necessary drug tests and criminal record checks if you choose to work for a large company.
However, you can make a decent salary at the end of the year – more than someone who's spent four years in college! More importantly, it is completely unaffected by the economic situation, as people who can't afford a car or pay for the fuel choose to take the bus.
#6. Teach others to drive
You might want to help others to learn how to maneuver a vehicle. Becoming a driving instructor will need at a minimum a high school diploma and a clean driving record.
Additionally, you need to have a knack for pedagogy as you will be giving lectures and helping students to understand the road rules.
Therefore, being comfortable among people is an essential requirement, although most training programs don't reference it.
You need to choose a specialization _ although you can register for several programs if you want to cover several specializations – such as SUVs, light trucks or even school buses. Also, you may find that adding a few courses in psychology can be helpful as you can have to deal with students who are scared of driving.
#7. Join the military forces
If you want to make a difference and are not afraid of danger, you may be interested in a truck driving career in a military environment.
Military truck drivers are stationed overseas and operate their vehicles in some of the most dangerous driving conditions on the planet. It's not a job for everyone as you need to be able to keep a cool head, but you can earn up to $250,000 a year.
If you're up for a challenge against the natural elements and willing to unlock large earning potentials, you might be tempted in an ice road truck driving career. Ice trucks are used in the Arctic Circle and only require a Class A or B CDL to be operated. Here too you can earn up to $250,000 but in three months only!
#8. Become a private chauffeur
If you'd like a more comfortable lifestyle without any of the dangers of a harsh weather or war environment, you could choose to become a limo driver. With a typical salary up to $80k or more, if you work for a generous private client, it's not a profession to ignore. However, your main function goes beyond driving.
You need to get used to performing little tasks for your employer, such as picking up clothes at the dry cleaning shop, doing the grocery shopping, or babysitting the kids when required. You also need to be looking after the cars and maintaining them in perfect condition.
#9. Go big: Be a racecar driver
Driving racecars is not just a dream; it can also become a profession if you've got what it takes.
A word of warning, though, not everyone can become a pro. You will need to start at the bottom of the ladder and climb up through sheer skills and talent. The earlier you start, the better chances you'll get to make it happen.
But as not everybody can make it, you can still enjoy the speed and adrenalin-packed tracks with an amateur race. Sure, you won't earn anything if you stay in the amateur playground. But that doesn't mean you can't have fun!
There's only one way to conclude this article, and it's by asking: Which ride takes your fancy?