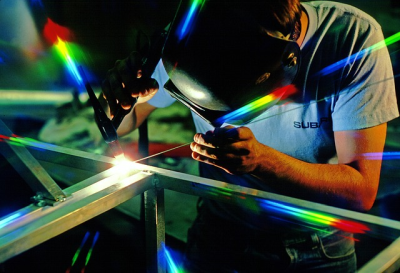 If you have a construction team, then you need to know the ins and outs of construction team training to ensure optimum results in the long run. Perhaps your team are struggling to do things the way you do them, or the way you want them done.
Maybe you just want to ensure that you're protecting your business. A regular training program can help with this. You aren't alone if you think your team could do better; over 98% of construction bosses said they thought training could help their team.
The top companies out there usually average around 40 hours per year of training for employees, while companies that aren't doing as well as they want could be offering 24 or even less. More training is offered to management than to those working in the field too, which simply doesn't make sense.
The quality of your service and productivity seriously matters out in the field, so it only makes sense to ensure everybody is getting proper training.
Training For Optimum Productivity
The majority of small contracting firms don't have formal training programs in place. The world is so high tech these days, moving ever faster, that businesses must learn and improve by around 50% every 4 years to keep things on an even keel. You should never say your firm is too busy to train, as that's simply not good enough.
Believe it or not, your team do want to make meaningful contributions on the job. They also want to make sure you recognize them and their efforts. However, if you don't give them the appropriate training, they will be unable to accept responsibility for the quality and productivity of the work they do.
40 Hours Of Training Per Year
You should set a goal within your company to provide 40 hours of training each year for every employee you have. This should only be a very small percentage of your payroll cost, but the return can be up to a 10% improvement in your productivity.
You may not have arranged any training in the past, but getting started is pretty simple. Write a list of priority topics, and then allocate 45 minutes per week for training. You should make sure these sessions are in an interactive setting, on the job site or in the office.
Training Equals Doing
Your employee's training will not be complete until they have done it for themselves. This means you need to tell them how to do it, show them how to do it, and then let them do it. You'll need to watch the results and help them until they get it right.
Ensure you recognize the employees that are doing well. Make sure you take the same approach whether you are going to learn about post tension slab or another technique that can help your industry.
You don't have to be the one to teach all the time. Assign certain topics to individuals based on their experience and skills, and consider using outside instructors for new tasks to get the best results.
You don't always have to learn in the office or on site. You can look for seminars and workshops, but you must make sure that there is a practical aspect of your team don't get bored listening to an instructor drone on and on. They must be interactive, and then coached on the work they are doing in practice.
However you choose to do your training, the practical aspect should be compulsory, otherwise, true training is not taking place. Your team will simply be trying to stay awake, and continue to do the same job they have always done.
Give your people weekly opportunities to perform, opportunities to learn and chances to train others. The return to your company in terms of productivity, quality work, motivation and staff loyalty will be substantial.
Here are some pointers that can help your team training to no end:
Use Strong Visuals
Using strong visuals when training will help to keep your team engaged, so ensure you use good pictures and videos that illustrate the point you are trying to make.
You should even ensure you have pictures of your hand tools and equipment, so you can ensure everybody is seeing them as you would like them too. Never underestimate the importance of great visual aids.
Hands-On Learning
Allowing your team to learn what you're teaching in a hands-on way is a must. Most employees are hands on learners, and will need to actually do the thing you're trying to teach them themselves in order to solidify it in their minds.
Give Personal Coaching
Personal coaching can help your more challenged workers to get to grips with jobs faster. You could potentially pair off skilled workers with challenged workers for 30 days or so to see if they pick things up quickly.
Turn New Workers Into Trainers
It may sound strange to turn your new workers into trainers, but this will give them an incentive to perfect their techniques faster.
Give them time to grasp what they're doing and then let them know when they will be the ones taking charge of team training.
Be Patient And Listen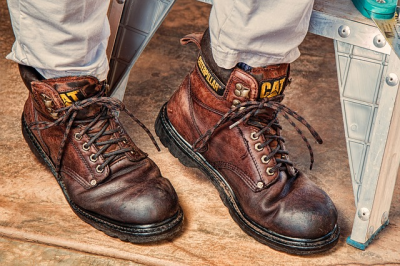 Patience is going to be one of your most vital skills while arranging team training. Make sure you count to 10 and even practice deep breathing before you snap.
Yelling and swearing will not help anybody and could demotivate your team from learning. You're going to need the patience of a saint. Most new workers just have not had any familiarity with thinking mechanically, much less working that way.
Try to look at things from their point of view and remember when you were just starting out. Having empathy with them and genuinely wanting to help them rather than helping them to help yourself will be the best approach to take.
Now you know the ins and outs of construction team training, take a look at your plans for the coming year and fit in wherever you can. Around 45 minutes per week should help your team to improve year on year and master their skills.