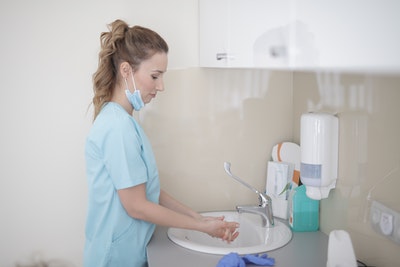 A lot of kids want to be doctors when they grow up. You get to spend your time-saving lives, and you earn a good salary to boot, what's not to like? Visit this site to find a medical career for yourself.
Well, the enormous amount of time and expense that it takes to qualify for a start! There are a variety of jobs that are satisfying and well-remunerated within the healthcare field, other than being a doctor.
Becoming a physician's assistant is a fantastic career choice for people who want to take on a highly responsible and specialized healthcare career, where they can make a difference in their patient's lives.
What is a physician's assistant?
A physician's assistant is a certified medical professional who works under the supervision of a doctor. They often work quite independently, but always in collaboration with the physician.
Some of the duties carried out by a physician's assistant include:
Conducting physicals
Meeting with patients and discussing their issues
Making tentative diagnosis and treatment decisions about patients
Prescribe therapy or medication (with physician approval)
Administer or order diagnostic tests
Interpret the results of diagnostic tests
Obtain, compile and record patient data
Counsel patients about therapeutic regimens, and provide education on health and wellbeing
What is the difference between a physician's assistant and a physician?
Both doctors and PA's share the responsibility of caring for patients. The PA duties overlap with the physician's in a lot of places, except for carrying out surgery. Although a PA may be called upon to assist a doctor who is carrying out the surgery, they are not licensed to carry out surgery themselves.
The main difference between a doctor and a PA is that a PA must always work under the direction of a doctor, whereas a doctor works autonomously. The remit of a physician's assistant will differ depending on the state; in some states, the PA is permitted to write prescriptions, whereas, in others, they are not.
The cost of becoming a physician's assistant is considerably less than the cost of becoming a physician. Physicians spend four years in medical schools, spending an average of $278,866 on their education. Physician's assistants spend 27 months in training, with an average cost of $71,369.
PA schools in Illinois include a clinical year within their curriculum, which is a prerequisite for qualifying as a PA, and ensures that students are well prepared to begin work in the field as soon as they graduate. Physician's assistants are also expected to continue their education and keep up their medical expertise as they work.
What are the job prospects for physician's assistants?
The range for physician's assistant salaries is from $86,000 to $120,000 per year, and according to the BLS, the employment of PA's is likely to grow 31% between 2018 and 2028 which is faster than the average for all other occupations.
This rate of growth is being predicted partly due to the growth that is expected in the healthcare sector overall, and somewhat because many institutions are looking to employ PAs rather than physicians.