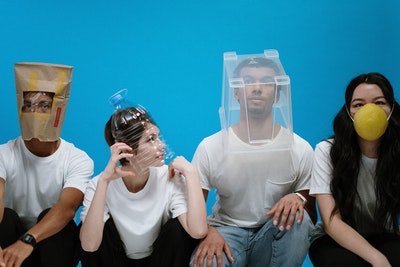 As the UK's restrictions slowly lift following the Coronavirus pandemic, it's easy to think that things are getting back to normal.
However, a vaccine for this potentially fatal virus still isn't available, and it might not be ready until the end of the year or even later.
As such, small business leaders who are returning to their offices and workplaces after the lockdown need to remain vigilant.
Here are some expert tips on how to react if a member of your in-house staff contracts Coronavirus after coming into contact with your staff and customers.
Put Preventative Measures In Place
As the expression goes, prevention is better than a cure. As such, you should put preventative measures in place before you allow your staff to return to the office after the lockdown.
This approach will reduce your chances of an outbreak in your workplace. Use protective screens around desks to reduce person-to-person contact.
You should also offer your staff handwashing stations and hand sanitizer, to help them keep their hands clean.
Decontaminate Your Workspace
The Coronavirus can last on surfaces for days, so you need to make sure that your workplace is safe and decontaminated before you allow staff and customers to return.
Ideal Cleaning specializes in commercial cleaning, and they provide Coronavirus disinfection to make your workplace clean and safe.
The team also offer regular cleaning services for offices and industrial properties, so you can save your team time and effort while still giving them a clean and tidy place to work.
Contact Everyone Who Came Into Contact With The Individual Promptly
As soon as you are aware that a member of your team tested positive for the virus, you must contact everyone that they came into contact with.
If your customers or members of the public visit your property, then you should have a track and trace system in place. Use this information to communicate with them and alert them that they need to self-isolate until they can get a test.
Talk to your staff members and arrange for them to work remotely if possible so that they can self-isolate.
Offer Your Staff Tests
While there's no guarantee that the virus has spread throughout your office, you should consider offering your staff a test to ensure that they are safe.
If they are unable to obtain an NHS test, then consider finding a private supplier of Coronavirus tests. By getting tests for your staff, you'll show your commitment to their health and wellbeing, and be able to assess who can return to work quickly and efficiently.
Only Reopen Your Workplace When It's Safe
It might be frustrating if, after so many weeks in lockdown, your premises have to shut down again because of the virus. However, the health and safety of your staff need to be your top priority.
Make sure that you have remote working policies in place if possible.
If it is not possible for your staff to operate remotely, then get your property disinfected promptly and consider hiring temporary staff to support you until your permeant team is able to return.