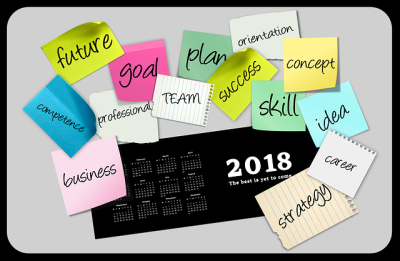 The Black Friday sales have passed. The festive marketing plans are in place. And your business just about feels ready to cope with anything that the rest of 2017 has to throw at it.
However, the need for success doesn't end on December 31st, which is why you must cast one eye to 2018 and beyond.
There's still plenty of time to make the subtle changes needed to make 2018 your company's best year to date. Try some of these on for size, and you'll be sure to hit the ground running once  January arrives.
With a month to go until the year is over, finding time to put the wheels in motion shouldn't be difficult. If it gives you a head start in the battle for supremacy in 2018, it surely has to be worth the effort.