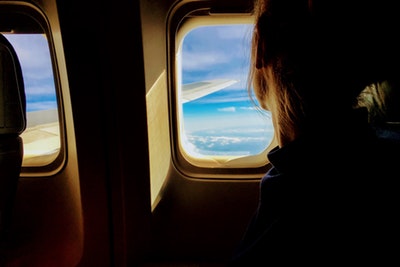 There are many elements that make up the business and what contributes to its success.
Travel is a great way to grow your business in many ways, and if you're given a chance to do it, whether that be by train or plane, you should do it.
Here's why it's important to travel for business.
It Expands The Realms Of Possibility
Whenever you get the chance to travel, you get so many opportunities that come with it. Sure, it might be to meet up with a client in another city or country, but it expands the realms of possibility that you wouldn't get so much from the comfort of your own office.
What if your client brought along another potential client or someone who could influence your business in a positive way? There is so much that could happen, and traveling can help encourage those moments of opportunity where you come across something or someone that can offer more than what you have right now.
And you'd never know it if you'd let the moment slip you by or you made excuses not to travel.
Global Networking Is Beneficial
Networking is a key element to growing your business because of the more influential people you know, the better opportunities that are likely to come your way.
Taking that networking to a global level opens up so much more and a real chance to get your business on a global scale. By speaking to others, you get more intel on better suppliers for your business needs, whether that's a quality fuel trailer and tank or needing warehouses for distribution.
When you're traveling to different countries, it's good to understand their way of doing business.
You Have A Better Work-Life Balance
Even though you might be traveling for business purposes, you have those small or large pockets of time where you can explore a new city or country.
Perhaps you have friends or family living nearby who you can go see. Traveling can end up bettering your work-life ratio, even if you do travel on behalf of a business.
It can also be a great chance for family or work colleagues to come with you too and to make a vacation out of it on some occasions.
It Gets You Away From The Office
The most important thing that traveling for business helps you do is to get out of the office. Sometimes you need to reset those creative buttons or just take some time away from the workplace. It can be often needed to get some clarity on certain things, so don't see it as a waste of time just because you're not physically in the company building to oversee everything.
That's what your phone and emails are there for!
There can be many wider benefits to traveling for your business, and so when it comes to the time where you can, it's good to take the plunge and step right in. Who knows what doors open because of it and all those opportunities out there.
Do you travel for your business?