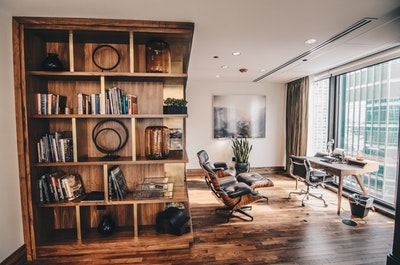 Buying or renovating a home can inevitably be a huge financial burden as well as a source of enjoyment.
But you should be able to reduce the monetary stresses on your bank account and still successfully make your home look like a brand new place.
Here are five ways for you to brighten up your home without breaking the bank.
#1 Brighten Up Your Home
You can literally brighten up the rooms in your house by buying brighter lighting to make each room light up. Installing a 2×4 led panel light.
LED lights have the added bonus of saving you as much as 90% energy over a normal bulb, reducing your energy bill. They are also brighter than equivalent bulbs of the same wattage so you get even more for your money.
Putting these in selective locations can also make these into decorative pieces.
#2 Lighten Up Your Flooring And Walls
If you're looking to lighten up your wood flooring, wait until the pre-Christmas sales, where traditionally prices drop in the DIY World as companies try to clear their winter stock before the New Year New Me kicks in.
In the short term, painting your walls a lighter color can help to make your home look fresher and newer. Neutral tones like cream or pastel colors are ideal for a new coat of paint.
#3 Mirror, Mirror, On The Wall
Installing mirrors can give the illusion of depth to a room, and can give your living room a much fresher feel.
Positioning mirrors in darker areas of the room, like unlit corners or shadowy hallway spaces, can add depth to the area, rather than you having to invest in an expensive painting or wall item to fill the space.
#4 Add Some Statement Pieces
Save some money by investing in cheaper statement pieces. Check out your local artists for some statement pieces, or even buy some bright cushions or a rug to add some color to your home.
Combining it with your new, brighter walls and lighting will make the smaller colorful items stand out even more.
Less is more will see you through, as too many 'statements' will clutter your home and make it feel smaller.
#5 Throw Things Out
Having a clear-out can actually improve your mental health, and it doesn't cost you anything. Simply tidying up your home will make it look much brighter and bigger, as you remove the things you don't need which inevitably take up lots of space.
Being systematic with your clear out will also make sure you throw away the things you don't need. Remove the 'maybe keep' box and make that into a bonafide 'throw-away' box instead.
You don't need to spend a fortune to update your home. Making it lighter and being selective with your decorations will easily and effectively make it look fresh.
Simply making a start on a big clear will also improve your wellbeing while making your home look brand new. Make your home look fresh in 2020.