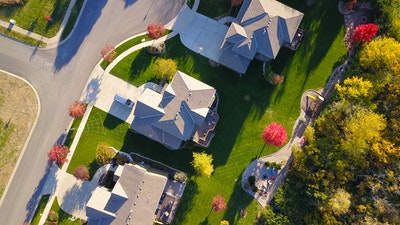 Coronavirus has affected most markets – predominantly for the worse. Housing is no exception. In the UK, house prices have risen by the fastest annual rate in four years.
The average price of a house these days is £250,000 or $320,000. Looking at numbers like these, it's hard to imagine buying a house right now. With the economy so unstable, some might be trying to make you wait for a safer time to purchase such a big-ticket item.
But with a pandemic like a coronavirus, is there even going to be a more stable time coming?
If you are looking to buy a house in the current market, here are some things to think about:
#1 Government Changes
Governments around the world have to intervene to save industries from issues caused by COVID-19. The housing market is no different.
One policy has been the removal of stamp duty tax in the UK. Stamp duty tax adds an extra financial burden to buyers, so the removal of it has shown a massive effect on the housing market in the UK.
Usefully, the changes do seem to be helping. Rightmove estimates that July was the busiest month for house buying in ten years, with around the equivalents of £37 billion in sales agreed.
This, of course, whilst being good for the economy, might cause some problems for you. The market is more competitive than a few months ago. There'll be more people to fight down for your perfect property.
It is important to note that most first time buyers don't pay stamp duty, but if you aren't a first-time buyer, or are buying a house over the worth of £300,000, these changes will affect you.
Now is a good time to buy if you want to take advantage of these changes – they only last until March 2020.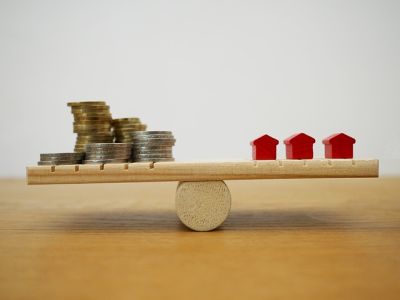 #2 Finance
Usually, when a recession is announced, house prices fall. This is due to the fact that fewer people are willing to make such big purchases when the economy is shrinking, as many sustain job losses.
Yet this hasn't been the case in this current recession.
House prices are rising. The housing market is so busy it has turned into a 'sellers' market', which basically means houses are being bought quickly.
For these reasons, it is important to make sure your finance is in the best shape to impress potential sellers. A house could have plenty of applications – how can you make your case stand out?
Most sellers are looking for financial stability, a guarantee that you will be able to follow through with the purchase.
But with the instability of the economy, getting a mortgage is likely to look different right now. Popular 90% and 95% mortgages are few and far between right now as the mortgage market shrinks.
The options open for mortgages are slim right now. It might make sense to look for a mortgage broker to help you navigate the extra difficult world of finance.
#3 Estate Agents
During the height of the pandemic, it wasn't possible to look around houses before agreeing to rent or buy. Naturally, this caused plenty of difficulty for both buyers and sellers. Some took to filming a tour of the house, but others bought relatively blind.
Thankfully, with the lifting of restrictions, it is possible to visit potential new homes again.
You probably won't be able to spend the same amount of time, or look in the same amount of detail as before, though, so make sure to prepare beforehand. Making a list of all the key things to look out for is a smart way to get everything out of a visit as you can.
#4 Type of House
Some types of houses are doing better than others in the pandemic. Location has been a factor in these differences.
To get the best deal, considering something like a flip house could be a good move. In taking a cheaper house and renovating it, later it can be sold for a much higher price than you bought it.
The benefits of flip houses involve the ability to completely control what you want to make your house look like. You can suit it exactly to your needs.
Anyway, if you, like some countries in Europe, are going into a second lockdown, you'll need a lockdown project, won't you? Why not entirely renovate a house from scratch?
You could also explore built-to-order options, if they're available in the location you're looking to buy. Schemes such as HDB BTO schemes in Singapore make this accessible for many. But there are similar options in various locations.
Buying a house in this economic climate comes with benefits and consequences. Yes, it might be cheaper due to government intervention, but house prices are still on the rise. If you do choose to move now, careful planning is necessary.