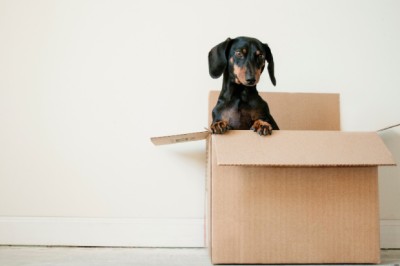 The daunting task of moving out of your home, office, or apartment is upon you and the stress is building up.  You have procrastinated long enough and realize it is time to pack up and move on out.
But, how can you simplify this process?
#1 What You Need to Make the Move
Your first step should be secure the best materials possible to make the move.  If you get cheap items to transport your materials you are going to find yourself in a whole world of trouble later on.
Get secure boxes, make an investment in bale twine, and purchase sturdy containers to store your valuables.
Bale twine may seem like an odd suggestion but many people do not know the benefits of it.  It is efficient to package things with zero possibilities of breakage.
It is sturdy, rot-proof, and can handle pressure well with long moves.  Its durability protects against any breakdown and is something that will save you plenty of headaches in the long run.
#2 Moving Out of Your Office
If you have to move out of your office, Packing up your office: How to prepare for moving day provides several tricks and tips to prepare you for the big move.
You can get help from companies to help you move furniture, secure your legal documents, and ways to back up your files that you may need moving forward.  It can be a stressful day, but taking it one step at a time will lead to a world of peace.
#3 Moving Out of Your House
If you are packing up and moving out of your house, Sparefoot Blog provides 30 essential tips to make moving easier.  They break down steps you can take to make the moving process a lot more stressfree.
Their first suggestion is to simply create a schedule or timetable. By doing this, you will be alleviating the need to panic on the day of the move.
Taking a good amount of time many days or weeks before the move to think about what exactly needs to be done and get it down on paper will help to make sure you don't miss anything crucial.
#4 Create an "Open Me First" Box
A really great suggestion they provide is creating an "Open Me First" box.  When you eventually end up in your new place, you don't want to be feverishly searching through box after box for some of the first day essentials.
Have a box prepared for what you know you will need for the first few days allows you the adequate amount of time necessary to unpack later.
What are you doing to make your move a seamless process?