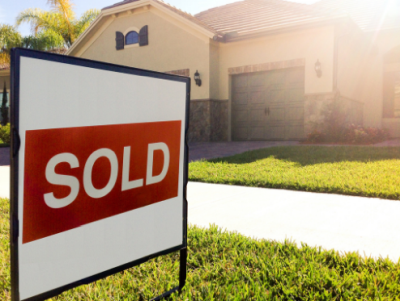 It's a very valid question, when you are in the process of selling your home got that are you doing it smartly? When people are buying a home, there are certain traits to every buyer.
So, with every person that is looking to sell their home quickly, it can be a mammoth task.
This is why there are some little approaches that you can implement to make the process far easier than you expected.
Research!
Does it need further explaining? Most people don't consider all their available options when they sell up, so make sure you do your background research before finding an agent.
If you need to sell your house fast, this can consist of different variables than if you wanted to take your time selling the home.
When it comes to picking an agent that matches your inclinations to sell the property, they will be more familiar with the best processes to suit you.
Ask The Neighbors
Sometimes, the cost of buying is out of reach for a lot of people, so they have to rent in the meantime.
It then gets to the point where they are comfortable enough financially to be ready to buy, but also, if they are living in the neighborhood, they have made a life for themselves, and they won't want to leave.
So, if you have any online message boards, email listings, or Facebook groups, be sure to put your house listing on them. You could find someone perfect for your home, and they may be more than willing to bend over backward or pay a little more just so they can stay in the area.
Make It Look Good
Not just in the viewings, but online! Lots of people now do their viewing online. So, this means that underwhelming pictures don't show off your house as good as crystal clear, perfect ones.
So, consider using some creative angles to give your home that appealing edge that most Gumtree pictures wouldn't give! And remember, more pictures are more beneficial!
Think Of Alternative Advertisements
Have you thought, instead of putting a few pictures on a website, you are better off doing a video, or a love letter to your home?
It's a unique way to get your home out on the market, and in making a video of you going through your home, highlighting the best bits, your memories of the place, and what it has done for you, makes it a far more appealing commercial for your home, which could result in a lot more interest.
Be Realistic With The Pricing
Lots of people feel they will push it and try to sell their house for as high a price as possible. But you need to be cleared up with regards to the comparable sales in your area, which will influence the market value of your home.
To make sure that your home is competing effectively in the market, ask your broker or agent to get you the prices of three similar homes to your own that have sold in the last month or two.
If you can then go up to 15% below those prices, not only will your home sell quicker, but it will look like a steal.
Are you selling your home the smart way?  Did you use any of the tips I shared above?  I would love to hear your thoughts on this in the comments below.
So, get smart and get selling!