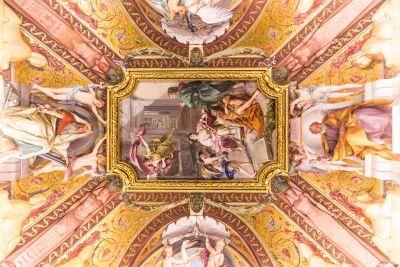 When it comes to redecorating your bedroom, study or office, everyone wants to be outstanding and unique. That is why many people prefer designing their murals. Being among the best wall décor ideas, murals give a room a special feeling. Whether it's Zen Wall Murals – Asian Wallpaper | Murale Design or any other mural design, you can always get a customized solution.
You can create murals from photos of anything. You can also achieve beautiful murals from animals, structures, patterns, or even your favorite scenery. Additionally, you can produce murals from unique shapes and designs. You should also know that murals will allow you to decorate every room of your house differently.
Being the leading online custom wallpaper company, we are all about achieving your dream wall décor. Whether you want to decorate your living room, your bedroom or your office, we have the best ideas and designs for you. Additionally, we have high-quality murals that are easy to install and remove. We have expert designers ready to convert your idea to reality, and if need be, a photo-shoot can be arranged. Our fantastic designs are the perfect way to transform your unique space.
If you ever thought about creating a custom wall mural, then the following steps should guide you.
#1 Pick a Photo
You must, first of all, select the photo you would like to use on your mural design. It is important to know that there are several factors to consider when choosing a photo. Apart from quality, you should make sure that the picture you choose is something you will never get fed up of seeing on your wall. It should be something special.
Apart from using a photograph, you have the option of patterns and other unique graphic designs to work with. Some people opt to use family pictures for a wall mural. If this is the idea you want to go for, then you must make sure that it has a nice background.
When choosing a photo or design for your mural, you should consider the rest of the décor in the room or house. For instance, it is not relevant to decorate your kid's room with murals of cityscape designs. 3D images and pattern are also good ideas when it comes to selecting your wallpaper.
#2 Ensure the Photo Is of High Quality
No matter how perfect the angle of your photograph is, it will never be perfect as a mural design if the picture is not of high quality. That is why it is highly recommended to maintain a minimum pixel of 2000 X 2000 for a mural photo.
A 300 dpi should also be kept for the best quality photo. When you use a low-quality picture for your mural, it will be uncomfortable to the eyes hence instead of decorating; it will be kind of disturbing.
#3 Enhance the Photo
To have the best picture that will blend seamlessly with the rest of your décor, you might have to edit your picture. Using graphics design software, you can emphasize the colors and other aspects for the final photo to perfectly fit its decorative purpose on your wall. While improving your photo, it is essential that you pay attention to the rest of the room that you are decorating to attain the perfect blend.
#4 Taking a New Photo
When finding the perfect picture or designing becomes impossible, most people resolve to take unique photos for their mural designs. However, when planning for your photo-shoot, you need to consider certain factors. First of all, ensure that the photo is taken by a professional with a camera that is perfect for the job.
High-quality photos are easy to work with when designing your mural. From altering the colors to transforming the image to 3D, a good photograph is all it takes for you to have your custom décor. High-quality photos bring out the best of your wallpaper, and if a customized mural is what is in your mind, then you should be prepared to invest in a high-quality photograph.
#5 Measure the Walls
One of the first steps to starting your mural installation is measuring the space where you want to install it. This is important because when ordering your mural, you must specify the area you expect it to fit in. It is essential to have your measurements ready especially if you have different mural designs to choose from.
That way, you can quickly make up your mind if you want the wallpaper to fit a particular spot on the wall or the whole of it.
#6 Upload Your Photo to Our Website
After getting the photo and size of your mural, you can upload it on our site including additional information like the size you expect it to be. You will also choose the material you want your décor to be printed on. You should know that we have a variety of materials to work with including adhesive and non-adhesive papers. You can check out the multiple options on our website, and you can even mention if you need the photo to be enhanced before printing.
#7 Order Processing and Delivery
On uploading your design and placing your order, it will take a total of ten days before your decor is delivered to you. We also make sure to update you on how your décor is developing. This is the easiest way to get your custom mural.
Our services are tailored to impress you and transform whatever room you are decorating to a better place.
Are you looking to create a wall mural?