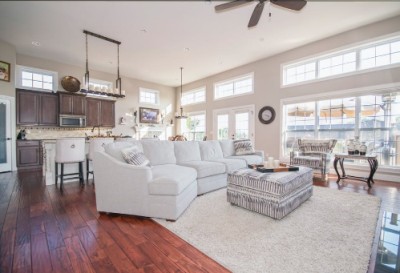 Over 460 million domestic business trips occur each year in the United States.
Frequently traveling for work can become expensive with all of the food and hotel bills.
However, there are places that you can stay for a short or long time that include everything at a low price.
Continue reading to discover what serviced apartments are and 7 reasons why they may be a better option than a hotel.
What are Serviced Apartments?
A serviced apartment is fully furnished and available to people for both short- term and long-term stays.
Staying at a serviced apartment can save you a lot of money and includes more than just your room. You will likely have extra space, access to pools, gyms, cleaning services and more.
If you are planning a long stay in Australia then visit Corporate Keys Australia, they have a large selection of cheap serviced apartments that you could move into temporarily!
Below are 7 things that you should know about these types of apartments and how they may be a better option than a hotel.
1. Look up the Correct Keywords
Looking up serviced apartments online may not get you too far, most listings for them simply fall under the apartment category.
You may stumble across a few options when looking at hotel choices, however, the apartment sections are typically the best place to look. Places like Craigslist and Airbnb may also be good sources when finding a place to stay.
Not all businesses offer the same things at a standard price, you may want to shop around beforehand if you have the time.
Looking up options online can be quick and cheap. Some companies may have a specific area for serviced apartments while others may include it with all of their selections.
2. They Are Not Hotel Rooms
Many people are under the misconception that serviced apartments are the same as hotel rooms. This is quite inaccurate though.
The physical dimensions of serviced apartments are much larger. They also include amenities that normal guests may not have in a hotel room. Full kitchens are available in these units and many are multiple rooms.
Those who live in these apartments say that it is no different than living in an apartment in the city. It is essentially the same thing but with fewer bills, making it much cheaper.
3. Find a Home on the Road
Some jobs have employees constantly traveling while others are away from home for long periods.
If this sounds like your life, you may want to consider serviced apartments. They can make you feel as if you are home and can give you a comfortable place to go back to each day.
You will finally be able to stay in a place that gives you room to unpack your luggage and get cozy.
Many of these apartments are quite spacious and you can even invite guests over. Staying their long-term will allow you to make the apartment feel more like home.
4. The Kitchen is Covered
Serviced apartments come with a fully working kitchen that is waiting to be used.
If you don't want to eat out every night at business meetings or rely on free food at conferences, you can make your meals. Having a kitchen while on the road can save you a lot of money and is typically better for your health.
Just like when you are home you can go grocery shopping each week to save on money and cook food yourself.
Purchasing multiple meals daily can quickly add up, leaving you with no extra cash.
5. No Extra Bills to Worry About
Staying at a serviced apartment gives you the luxury of getting everything for one great price.
Getting an actual apartment will force you to pay for electricity, AC/heating, Wi-Fi, and more. All of this is included, and then some, when you choose serviced properties.
Property taxes and water bills won't be a concern for you any longer. All you need to worry about is relaxing while watching Netflix or sipping your favorite drink by the pool.
6. Around the Clock Care
Many places have reception teams that work all day and night to ensure that your needs are being taken care of while staying at a serviced apartment.
The reception teams are well informed on the area and local places to eat, shop, and explore. They can also help you locate items within your room and make sure that you have everything you need.
7. Maintain Your Privacy
Staying at a serviced apartment can give you the same privacy as many other homes would offer.
Besides having neighbors around you, you will have your area to live in where people won't bother you. You will more than likely miss out on all the people handing out flyers in neighborhoods as well!
Serviced apartments are set up differently than normal hotel rooms. Your bed will be in its room, while the kitchen and living room have their areas as well. This is different from hotels because everything is typically in one room.
Enjoy Your Stay
If you are planning a long-term trip, serviced apartments are often a much better option than paying for a hotel each night.
There are many reasons to choose serviced apartments over anything else while working away from home. Not only are all of the expenses put into one low fee, but they include everything you need to live.
Next time you go on a trip, take a look at serviced apartment options available, you may just be surprised.
Be sure to check out our blog for more articles that can help save you money and plan for the future!