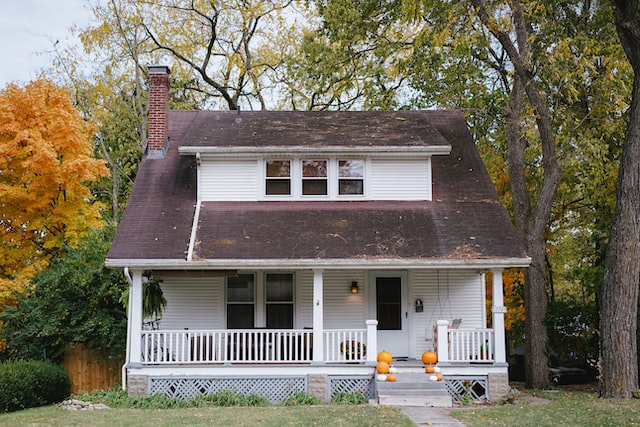 There are plenty of good reasons to want to improve the value of your home. If you plan to stay there for a while, then it makes sense to make your home a nicer place to live.
However, most of the time, people focus on the value of their property when they're looking to sell.
You can make small and large improvements alike to boost your property value, and some methods will net you a larger profit for less work.
Here are some ways to improve your home and its value all at once.
Bathroom Improvements
The bathroom is one of those rooms that can go neglected, but it has a surprising impact on the value of your home.
For example, if you have only one bathroom, buyers might overlook your home. But you can add a downstairs restroom with minimal effort and make a huge effect on buyers and your family. Even a simple toilet and sink setup can make a world of difference.
You should also update your bathroom to make it more hygienic and appealing to buyers. Even clean, plain white tiles are better than something that looks dated or grotty. You can pair this with some updated fixtures and some nice decorative features to make your bathroom look more inviting.
Painting and Repairs
If you're short on time or money and want a quick way to make your property look more appealing to potential buyers, then consider giving the walls a quick lick of paint. A new paint job will refresh your home and can even boost its value, without breaking the bank.
While you're at it, make sure that you keep up with other maintenance jobs in the house. Even small things like loose door handles or other minor issues can impact the value of your home. It doesn't take a lot of effort to fix these issues.
Larger repair jobs can have a significant impact on the value of your home if someone has to completely renovate and repair the property after buying, they won't be willing to pay what you'd like. Often, the value boost of undergoing these repairs is worth the initial investment.
Curb Appeal
One of the first things that people notice when they approach your home is curb appeal. This refers to the very first impression that a potential buyer or visitor will form when they see the property from the outside.
While the interior of your home matters, curb appeal is what helps people to form initial impressions. Even if a property has a great interior, if someone doesn't like how it looks from the outside, they might never be impressed.
With this in mind, it makes sense to invest in the exterior of your home as well as its interior. You can get your backyard cleaned up and landscaped by using a professional service like MasterScapes Lawn Care and Landscaping.
Another way to improve your curb appeal is by getting off-road parking, like a driveway or garage. Or you can replace old doors and windows, or simply clean up the outside paint job of your home.