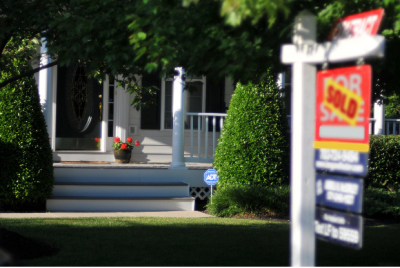 Buying a new house is an exciting proposition, but it's also daunting.
You're investing a lot of money, and you're probably signing up to years of paying off a mortgage, so it's essential to make the right decisions.
Buying a house may seem like a fairly simple process, but in reality, it can often be time-consuming and frustrating.
If you're on the lookout for your first home or you're downsizing or catering for a growing family, here are some handy hints to help you find the perfect property at the right price.
Choosing a Location
If you've ever watched real estate programs on TV or read guides aimed at buyers, you'll know that there are few things more important in the world of property than location.
If you're an investor, location can make all the difference when it comes to profit margins. If you're buying a home, you want to settle in an area that you love and that suits your lifestyle.
If you know where you want to live, this makes the search much easier. Pinpoint an area, and start your search here.
If you're flexible or you're not sure which towns to look at, it's worth doing some research, paying a visit to some places that interest you and having a look around.
Once you have a search area, you can begin looking for that perfect pad.The location of a property will often influence house prices. If a specific neighborhood is out of the budget, it may be worth expanding the borders slightly.
Sometimes, even moving a couple of kilometers can give you access to a much wider range of options.
Setting a Budget
It's essential to go into a property search with a budget in mind. If you're not sure how much you can afford, you may end up overspending or fall in love with a home you can't afford.
Sit down, do the math, and get some advice from mortgage lenders. When you've got a solid figure, you can narrow down your search options and ensure that you're only looking at properties that are within budget.
When you've got a budget and a location in mind, contact agents like REMAX, provide details of your wish list, and see what's available.
If properties catch your eye online or you like the sound of homes that are passed to you by your agent, set up some viewings.
It's so valuable to take a tour and get a feel for the place. Photographs can be deceptive, and you can't get a sense of how the property makes you feel when you're browsing images in an online gallery or a shiny brochure.
Don't be afraid to book as many viewings as you need to make a decision.
Negotiating
You should only ever pay what you think a house is worth, so don't assume that a deal can't be done. Try and negotiate the best price.
If you go in low, you can always increase your offer. If there are a lot of people sniffing around and the property is in a desirable area, it may be worth putting in an offer quickly to get it off the market if you're sure you want to proceed with the purchase.
If you're buying a new home, it's important to understand the market and to make sure you find the right house at the right price. Think carefully about location, make contact with agents, and only pay what you think the property is worth.
So are you thinking buying a house?  What are you doing to find the best deal?  Share your thoughts or comments below.