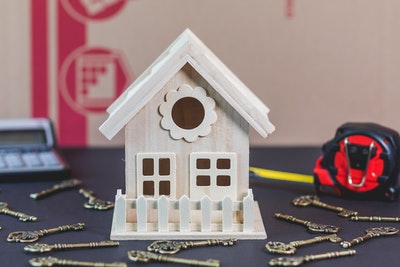 American real estate investors have immense opportunities, but everything boils down to picking the right options.
There is no proven roadmap to success in the domain, and something that works for others may not get you the desired outcomes.
The journey is even more daunting in the new normal because the landscape is unpredictable.
However, you can do things to get on the right track and have better chances for success. Devising your own strategy is a good idea, but you cannot achieve success alone.
It makes sense to follow the experiences of people who have been around and navigated the domain successfully. Here is the best real estate investment advice now and forever.
Know your market
The American real estate markets have different challenges and opportunities. You cannot take a one-size-fits-all approach to investment. It is crucial to get an in-depth understanding of the market you choose for your next investment.
Study the current trends and dig deep into factors like increases or decreases in demand, supply, average rent, and interest rates.
Even factors like unemployment and crime rates in the area can help you understand the viability of the investment. Forecasting the market trends enables you to stay a step ahead and pick the best options.
Diversify your investment
Diversify as much as possible if you want to sustain yourself in the real estate market for the long haul. Remember that the best real estate investment is not just the one in your backyard.
It does give you the advantage of being around, but limiting to a small geographic area can reduce your profitability potential. Consider tapping other cities and states to divide your risk and maximize your profits.
Explore diverse niches, such as residential, commercial, and multi-family properties. The more diverse your portfolio becomes, the lesser your risk gets.
Leverage expert guidance
Whether you are new to the domain or have been around, caution should be the top priority. Never follow trends blindly, which is something most newbies do.
Likewise, do not make overconfident choices, a mistake that many seasoned investors make. Leverage guidance from a real estate expert who knows the industry inside out.
Look for someone who specializes in all kinds of investment properties and different locations because they can help you meet your diversification goals. You will feel more confident, regardless of the ups and downs in the volatile market.
Set your budgets and timelines
Another rule that real investors must follow now and forever is to set budgets and timelines. Experts recommend setting aside at least half of your budget as reserves.
Be aware that your spending is always likely to go higher than anticipated when buying a property. For example, a fix for a leaky pipe can easily become an expensive project when you detect underlying damage and require replacement.
The same thing applies to timelines, as repair projects may take a lot longer than expected. Setting budgets and timelines realistically keeps you on the safe side.
Treat investments like a business
Experts recommend that you must treat your investments like a business. They require actionable planning, execution, and management, just like a business.
If you fail to take a strategic approach to manage your investments, there are good chances you may end up struggling or even failing. Make sure you eliminate guesswork from your buying, renting, and selling decisions, and follow a plan.
Keep your properties in top shape so that they yield the best returns. Tracking your incomes, expenses, profits, and losses is equally crucial. Also, stay one step ahead of the tax laws in the areas where you buy and own properties.
Have multiple exit strategies
Ensure that you have multiple exit strategies for every property you invest in. Not having a plan to eliminate a property when you need to do it is like walking in the dark.
If the market tanks in the future, your investment may have a negative cash flow. It can lead to massive losses down the line. However, an exit strategy helps you get rid of the property before it damages your cash flow. Multiple exit routes are even better as you will have a way to get out of the fix sooner rather than later.
Investing in the real estate market is fraught with risk, but the opportunities are lucrative enough to surmount the risks. However, you can win on both fronts with the right approach and choices.
Follow these tips to make massive profits without exposing your funds to big risks.