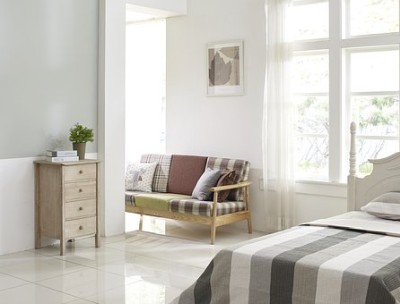 Renovation is always a big task. When faced with a blank canvas to work on it can often be daunting, and deciding how to best transform a space is time consuming.
This gets even more important when you are renovating a house to sell or rent.
For those of you looking to enter the property management business and managing property development finance, making sure that your renovation is cost effective and profitable is key, and today we will take a look at how you can do this.
#1 Buy the Worst House on the Best Street
Choosing a property to renovate and sell on is the biggest decision you'll need to make, and it can be a difficult job. However, by taking a look at auctions and house prices it can be a little easier to make a smart investment.
The best technique for choosing a property to renovate is to find the best street in the area, and choose the worst house that is up for sale. As the street is a popular one, when you do up the cheapest house you can stand to make a huge profit.
#2 Sort out the essentials
Renovating a home for resale is much different to renovating it for your own living, and as such it is important not to worry about the frills. Make sure to focus on the essentials first and cover these in your budget, and if you have some money left you can look at adding finishing touches.
The most important 2 rooms in the house are the kitchen and bathroom so make sure to focus on these before anything else.
#3 Don't Get Carried Away
As we briefly touched on above, it is important not to worry about the frills and finishing touches when renovating a home for profit. When taking on a project like this for the first time it is all too easy to get carried away and have fun with the design.
However, bear in mind that the less money you spend, the more profit you will gain for the next project you take on. Make the place look good without going over the top.
#4 Add Central Heating
Central heating will always add instant value to a house, and it is a super easy feature to install.
If the home you are renovating is a carcass, it is a good idea to invest in a heating system even before you think about things such as the paint for the walls and the carpet.
#5 Consider a remodel
One of the best things you can do when renovating an old house is to remodel it and create a more open and modern space. Most older properties have segmented rooms, and this is not the way people like to live in the modern-day.
Instead of this, consider pulling down some of the walls in the house to make it feel brighter and more open. Also, think about adding bigger windows if you have the budget for it.
Are you planning to renovate a home for a profit?