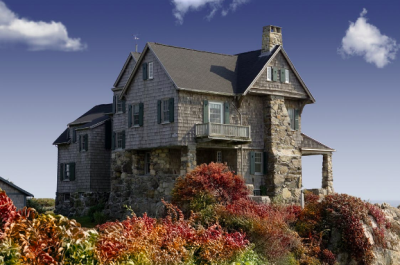 Everyone has their preference when it comes to property, but sometimes, you can feel torn between two or more completely different styles.
So how do you decide?
With so many options to consider, you can often feel like you're not going to be able to make your mind up.
Whether you love the idea of living in an old property that has stood the test of time or somewhere completely new where you'll be the first person to live there or anything else in between, it's time to decide.
If you want to make sure that you're making the right investment in your home and your future, let's talk through the options.
#1 Old
One of the first options that you have to think about is the idea of owning an old home.
Now, this isn't going to be run down exactly, but classic in its style and in pretty good shape. Because it's old, it's often sturdy and has stood the test of time.
You can often find that classic old houses make incredible family homes. They may have a lot of room on each floor and be built for enjoyment, not just profit.
You may have to shop around to find the right place, but there are so many different styles and designs that you're sure to find the perfect one for you.
#2 Fixer Upper
When it comes to older properties, you also have the option to purchase one that is run down if you wish.
Run down houses are great fixer uppers. For whatever reason, you may find that some properties haven't weathered well or been looked after, so they can often need a lot of work.
When that's the case, a renovation is always a good idea.
Not only may the property you find need a lot of work, but you'll also find that you're free to turn it into whatever your dream home looks like.
#3 New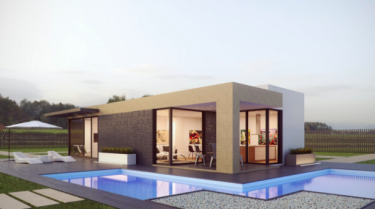 On an entirely different note, you might be someone who has only ever wanted to buy their own property – not one that has already been lived in. When that's the case, you're sure to find new homes popping up all over the place.
Because new apartment communities and houses are always in high demand, real estate companies and property developers are always making sure prospective home buyers have a lot of options.
So shop around to find the right apartment or house for your needs.
#4 Self Build
If new is definitely for you, you also have the option to build your own home. To do this, you're going to want to look out for the perfect plot of land to build on.
Because you're starting completely from scratch, you can even design the home to make sure that it is everything you've ever wanted it to be and more.
It's often a good choice if you've never been able to find the home of your dreams. Self-building can often be a lengthy process.
But if you've got the budget and you've got time, you're ideal home could be just a few months away.
So what kind of house are you interested in buying? Are you looking to go new or old, self-build or fixer upper?  My first house was an old house and it was nice but it definitely had its quirks.  However, in the last 3 years I built a new house and it nice but it also comes with its issues.
In the end they all have their ups and downs the question is which one to do you prefer over all the others.  Share you thoughts and comments below.
Cheers!