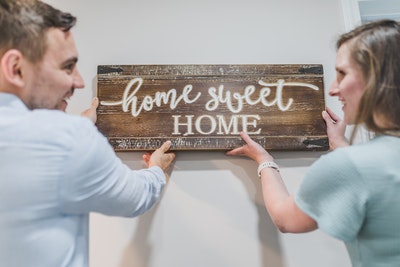 For first-time homebuyers in Melbourne, the process of buying a new home can be both scary and exciting at the same time.
It's easy to get carried away by the lucrative deals you can get when out shopping for a new home. As a result, it's easy to make mistakes that can haunt you for a very long time in the future.
Thus, it's better to make well-informed decisions than ill-informed mistakes when you're about to make one of the most significant investments of your life- your home.
If this is your first-ever home shopping experience – or it's been a long time since you have brought your last home – knowledge is an excellent source of information.
Apart from knowing which pitfalls to avoid, you must know what questions to ask and what answers to expect. Read on to know more:
1. Forgetting to Apply for a Mortgage
Many first-time buyers start looking for homes before getting acquainted with a mortgage lender.
In the current market, housing inventory is limited because the number of buyers is rapidly increasing and the options available at affordable prices are limited.
However, to find the right home for your financial situation, homebuyers should consult with a mortgage broker who can find a suitable offer on their behalf.
So when you are in such a competitive market, working alongside a Melbourne Mortgage Broker will ensure that your proposal is reviewed earnestly by the lender. In addition, a mortgage broker has expert knowledge of the real estate market.
And, that's when they can find you homes within your budget.
2. Not Talking With Enough Lenders
First-time buyers usually settle down on the first lender or bank they come in contact with, and that's a severe mistake. By not comparing the offers you are eligible for, you probably put hundreds or thousands of dollars on the table.
So the more you look around, the better choices and comparisons you'll be able to make, further helping you find the best deal for you.
Ensure you consult at least three different lenders and an experienced mortgage broker. Try getting price quotes on the same day as they change regularly. Compare lender's fees, rates, and loan terms.
3. Save for a Down Payment
If you want to avoid private mortgage insurance(PMI), you would have to at least save 20 percent of the home's actual value for a down payment.
Keep in mind that some lenders would offer your mortgages without PMI with a more affordable down payment, but expect you to pay a higher interest rate.
To deal with this problem, do some research on the down payment prerequisites for the loan you're considering, so you know the exact amount you'll need for the loan.
If an employer, friend, or relative has proposed to give a down payment gift, start a conversation early on to know how much they are willing to contribute.
And if you find any shortfalls that you might need to cover – ask them for a gift letter in advance.
To Sum it Up
When shopping for a new home in Melbourne, you will find many pitfalls you need to avoid. The more information and knowledge you'll have, the better offer you will be able to spot.
However, in most situations, you'll need the expert advice of a mortgage broker. So, don't forget to take an expert's opinion when looking to buy a new home.